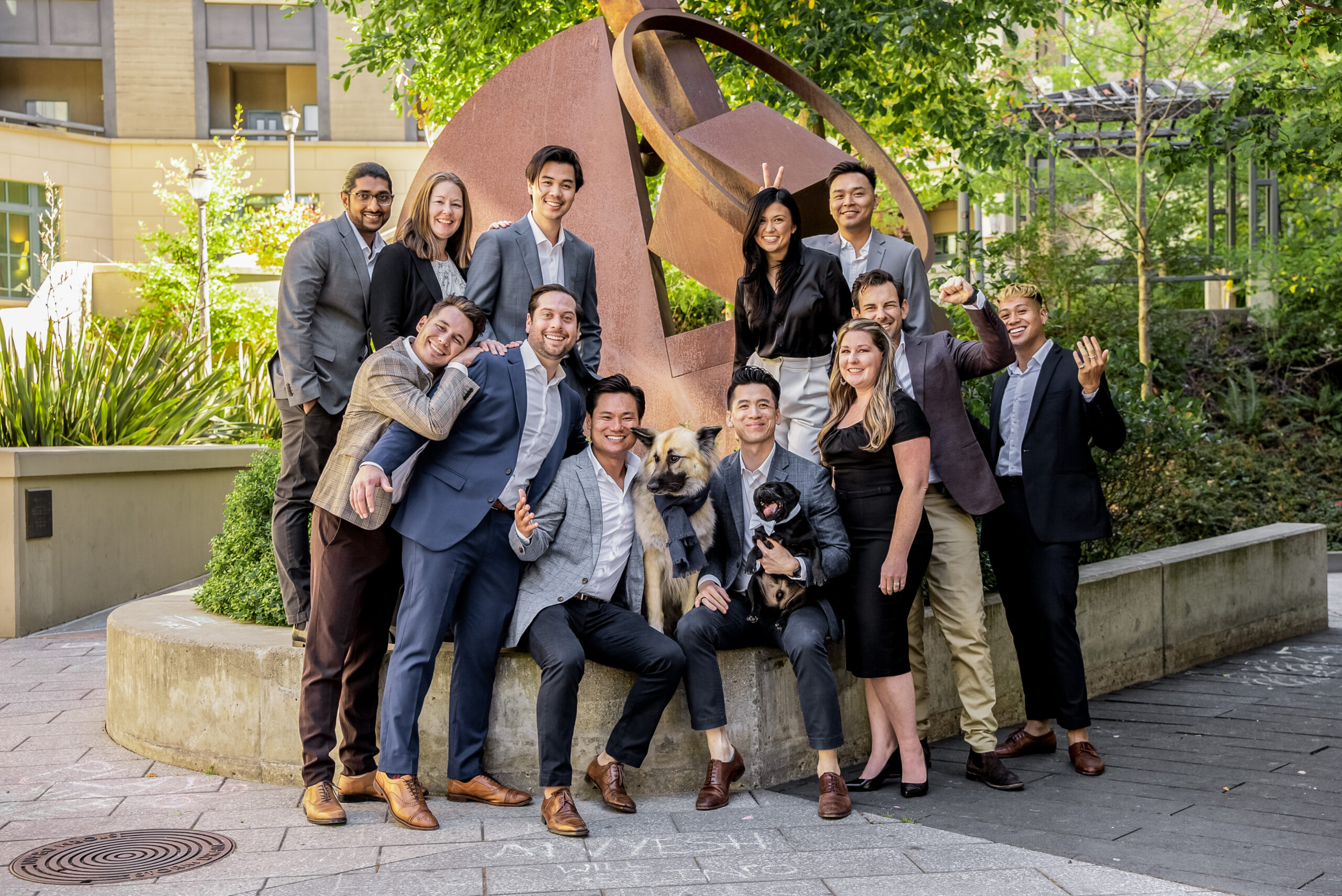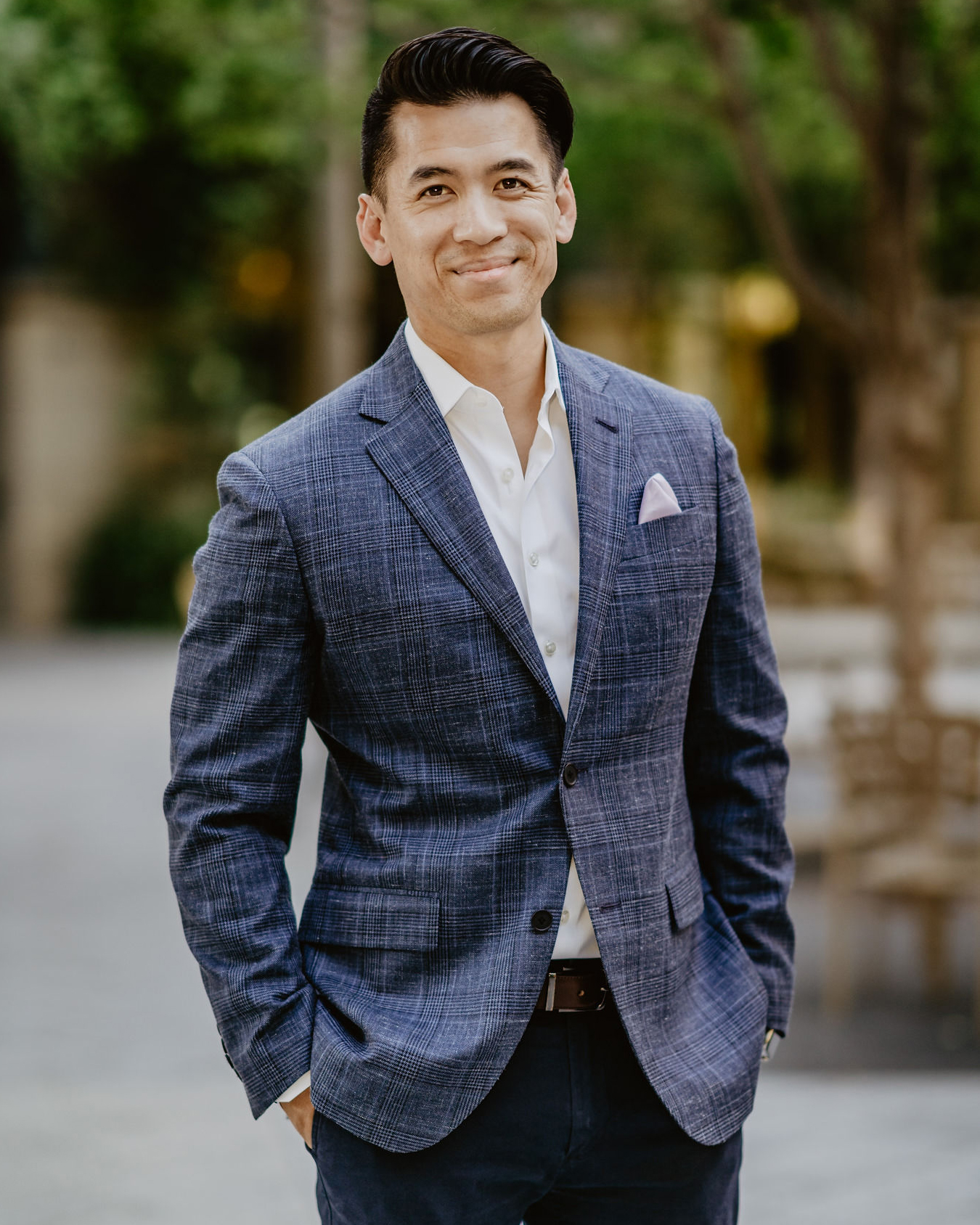 Managing Principal
Strategy & Acquisitions
X
Nhan Nguyen le
Principal & Founder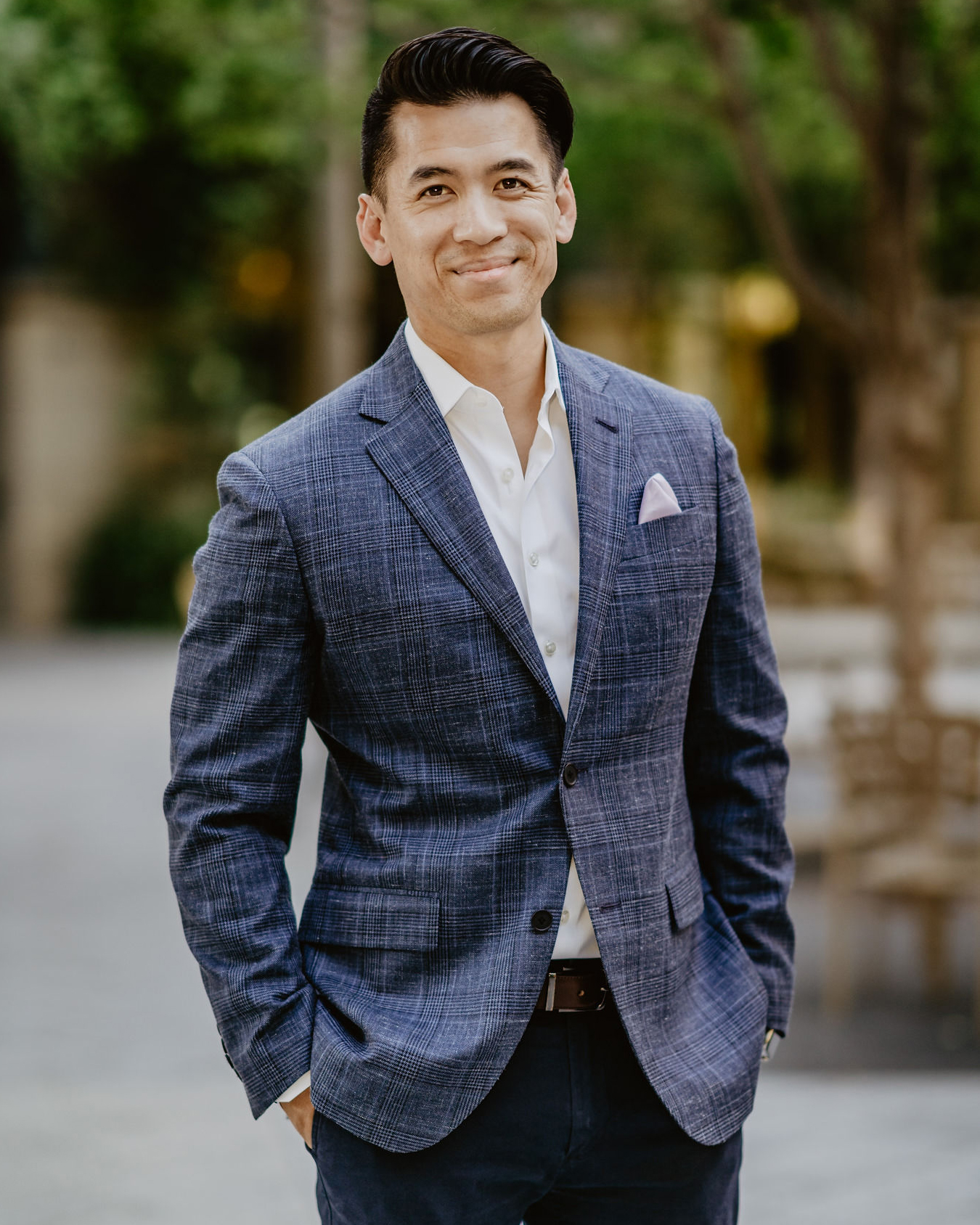 Connect
Mr. Nhan Nguyen Le is the CEO and Managing Principal of Valiance Capital, a commercial real estate private equity firm focused on value-add and development of multifamily and student housing. Mr. Nguyen Le leads the firm's strategic vision, investment decisions, and manages all verticals of the firm's operations. With over 13 years of real estate investment experience and a proven track record of 39 value-add and opportunistic transactions, he has executed over $250 million as a principal-sponsor.
Growing up in poverty, Mr. Nguyen Le's life mission or "Ikigai" is to help people in their journey of creating financial freedom and building sustainable wealth through long-term investment and tax strategies.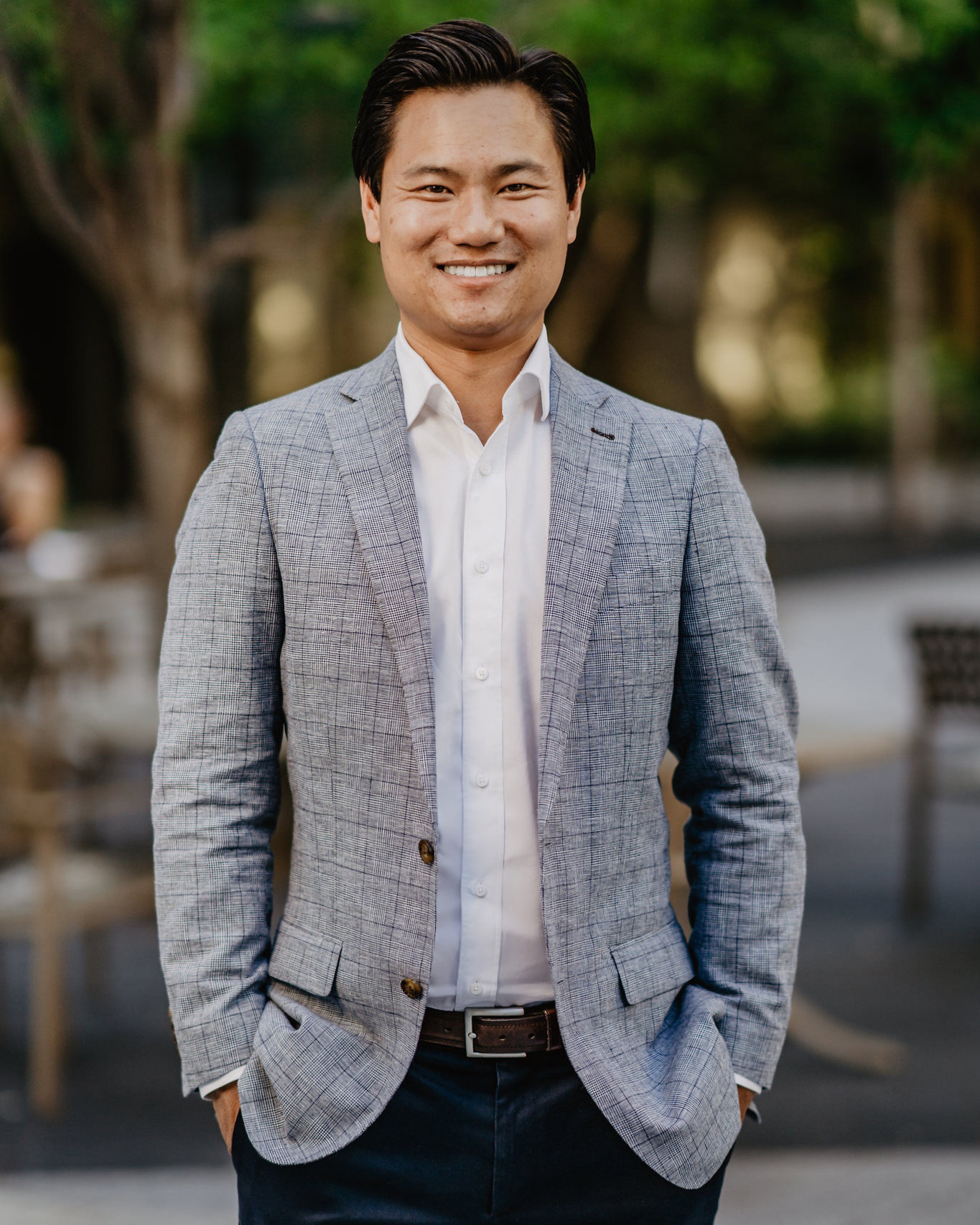 Principal
Development & Capital Markets
X
Winston H. Lee
Principal
Development & Capital Markets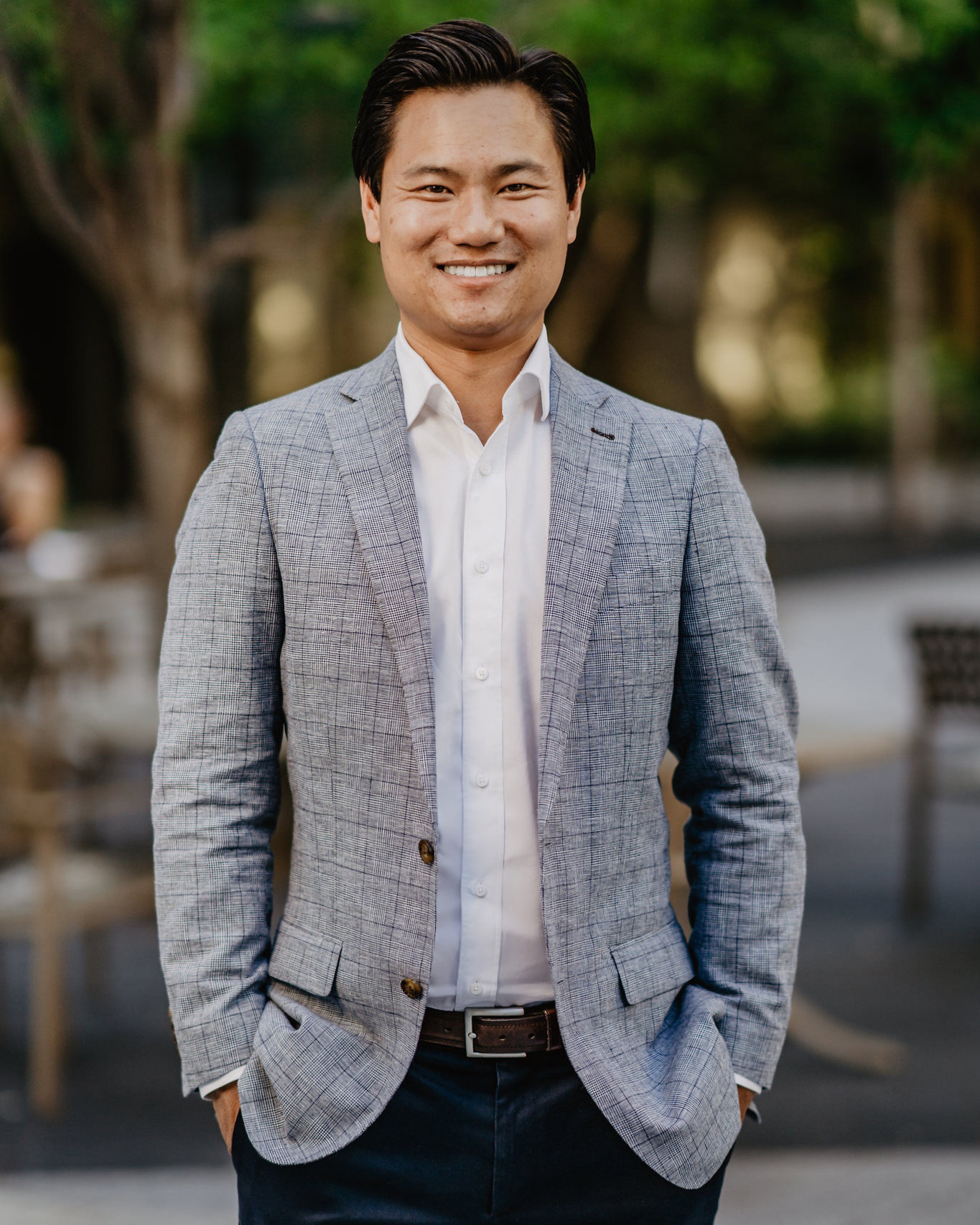 Connect
Mr. Winston Lee is a Principal at Valiance and brings over 16 years of real estate development and structured finance experience to the team. Having closed over $650MM in transactions, from debt placements, equity capital raises, and JV equity structures, Mr. Lee brings a multi-faceted depth of experience in support of the firm's strategy, investment decisions, construction management, operations, and the overall execution of our opportunistic investments.
Prior to joining Valiance, Mr. Lee started his career on the principal and lender side of the business, where he brings extensive acquisition and development experience in retail, multi-family, and office properties while working for a privately held boutique real estate firm. His entrepreneurial experience includes being a senior member on a 21-acre mixed-use development in Riverside, CA, a repositioned shopping center in Palmdale, CA, and 139-units of ground-up luxury apartments across 4-projects in Los Angeles, CA
On the lender side, Mr. Lee served as a Corporate Banking Officer for Comerica Bank in their Real Estate Group, where he financed construction and land development loans for many of LA's largest real estate developers. In addition to his real estate experience, Mr. Lee was a successful start-up founder of a consumer product and brand where he grew annual sales to $2.5MM and gained distribution into over 1,000 stores including, Costco, Target, and Whole Foods. Mr. Lee's unique background adds a valuable perspective to the team and is a positive influence on our company principles and culture. 
Mr. Lee earned a Bachelor of Arts in Economics from the University of California, Los Angeles (UCLA), and a Master of Real Estate Development (MRED) from the University of Southern California (USC). He also holds a California real estate license. Mr. Lee currently resides in Oakland, CA.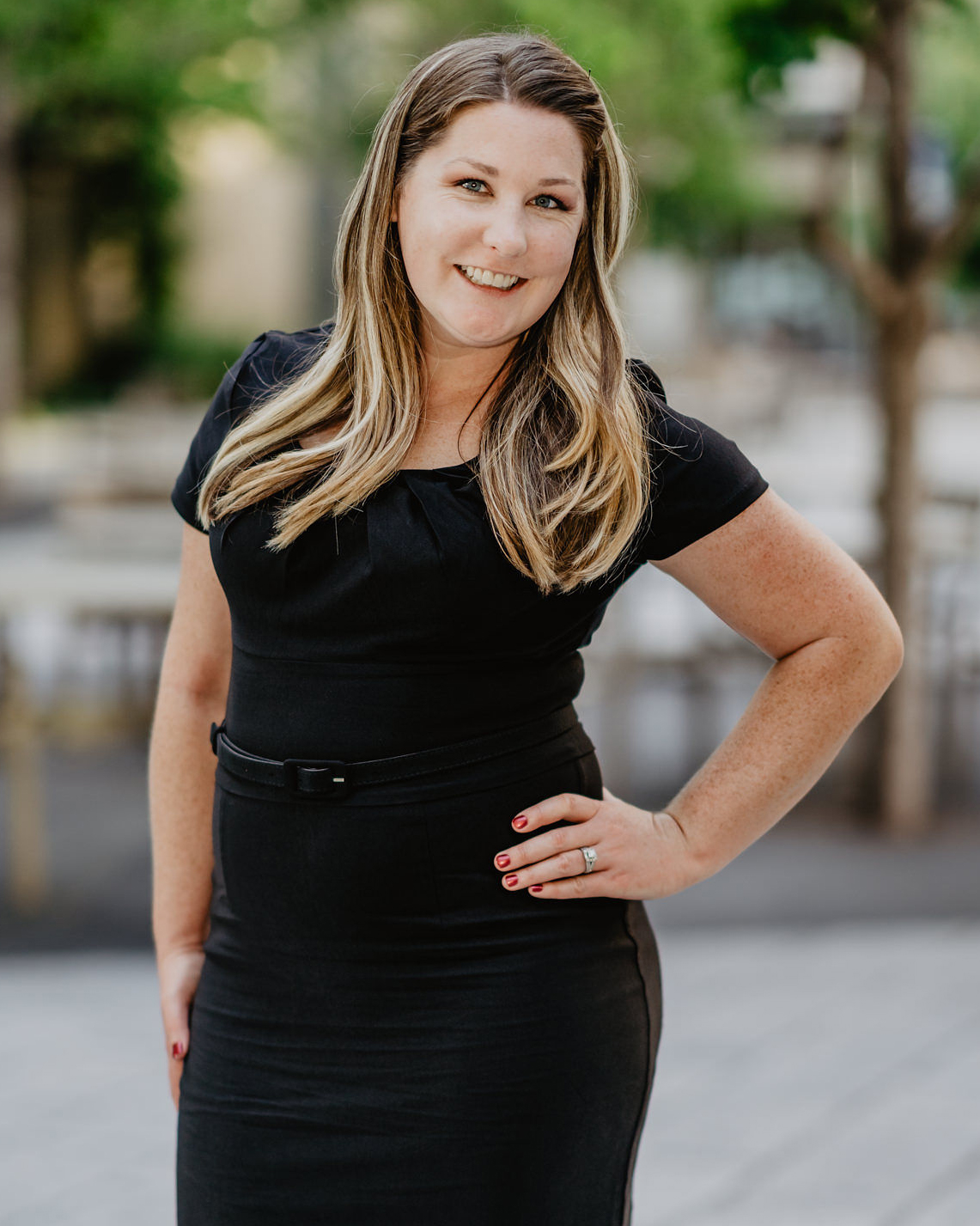 Vice President
Asset Management & Finance
X
Amanda Irish-Aubert
Vice President
Asset Management & Finance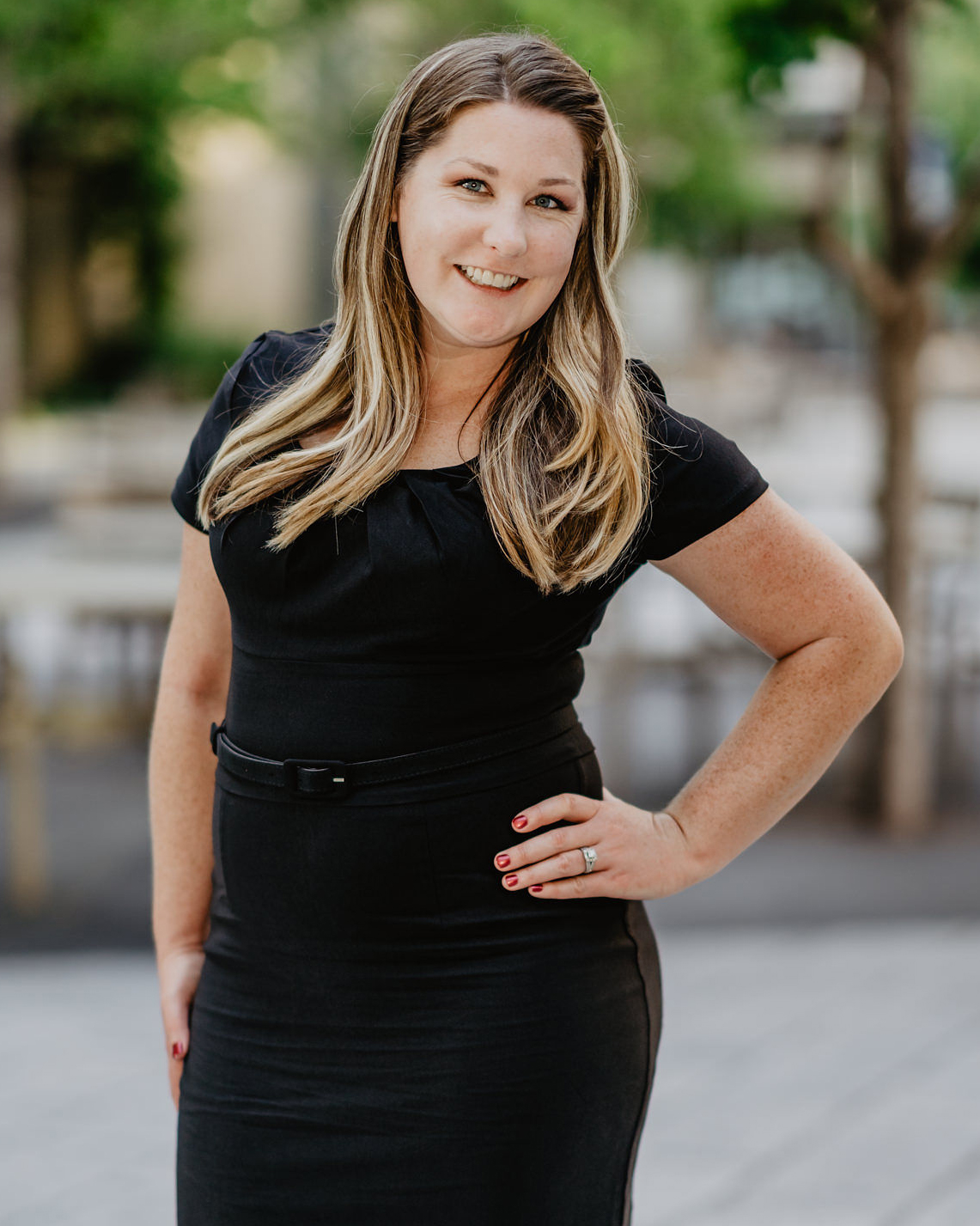 Connect
Amanda is responsible for overseeing the company's portfolio and asset performance, corporate-level financial operations, investment reporting, financial management and regulatory compliance, bringing more than a decade of experience in real estate management.
Prior to joining Valiance, Amanda spent 8 years with HartWest, a San Francisco based real estate development consulting firm whose social equity and conservation mission positioned them as one of the leading developers of religious and educational institutions on the West Coast, and a leader in green development practices. While at HartWest, she served as a Project Manager, responsible for projects ranging from business plans and feasibility studies to full-scale Master Plan implementation, collaborating from the initial design through the entitlement and construction close-out.
Amanda holds a bachelor's degree in Business and Economics from Gonzaga University in Washington. She resides in Chico, CA with her husband, two young children and chihuahua, "Martini". Outside of the office, she enjoys outdoor adventures with her Little's, cooking, gardening and interior design.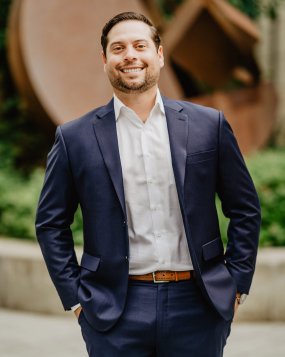 Vice President
Property Management & Operations
X
Andrew Camera
Vice President of Property Management & Operations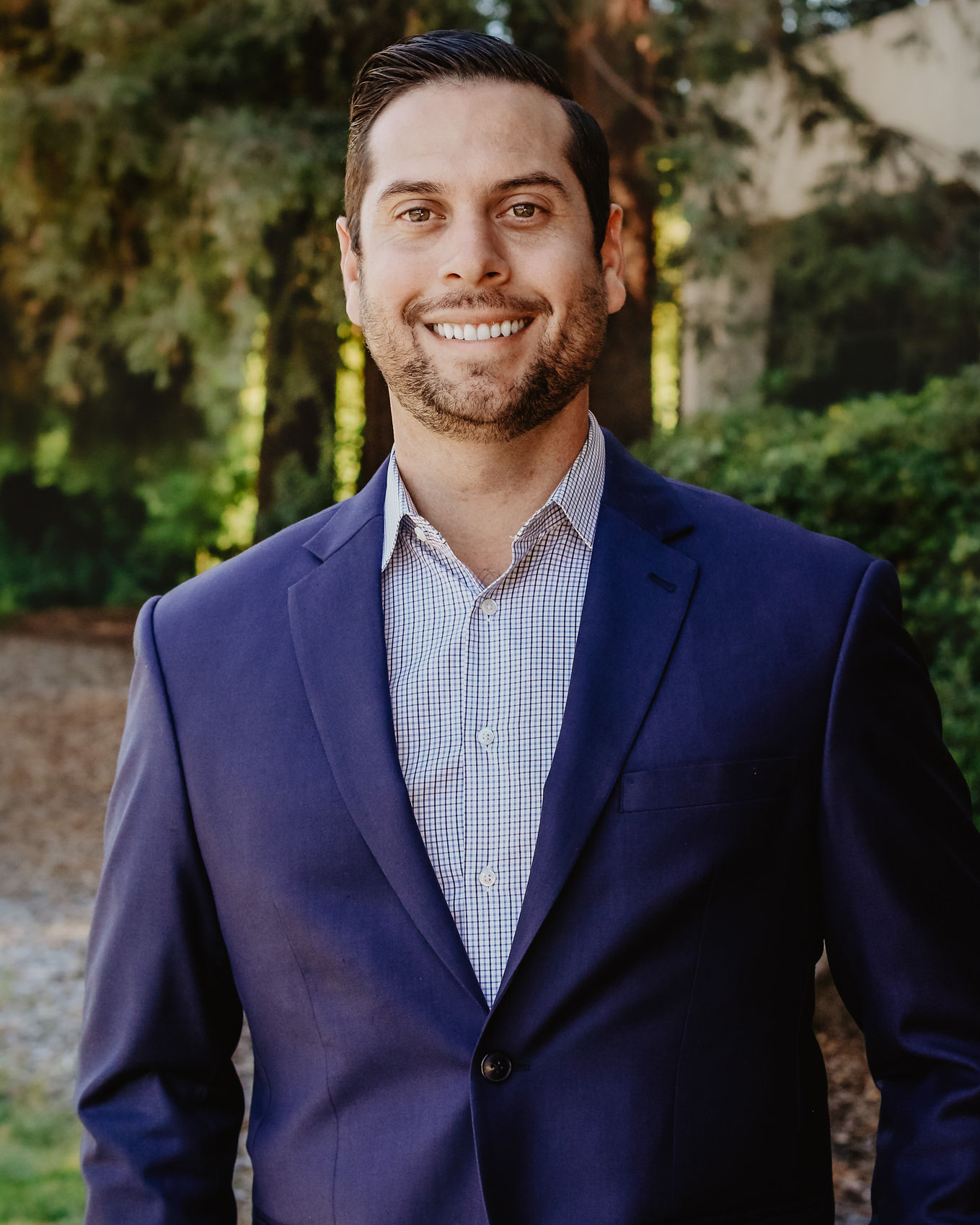 Connect
Andrew is responsible for driving performance in the company's multifamily and student housing portfolios and its operating teams. He is a member of the leadership team and oversees the strategy and execution of property-level business plans.
Prior to joining Valiance, Andrew served as the Director of Operations at SPM Properties Inc, an ownership and third-party property management company of a 2 million square-foot, commercial portfolio consisting of 250 retail, office, and industrial tenants in the SF Bay Area, in addition to 50-property residential portfolio. At SPM, he led the firm's operations with his 10 years of experience in leasing & marketing, value-add construction & maintenance management, property management technology, and training.
Andrew holds a B.A. in Business Administration from the University of San Diego in California. He is a member of the California Apartment Association and the recipient of the 2012 CAA Regional Portfolio Manager of the Year Award. Andrew lives with his wife and his 1-year-old dog Tyson in Walnut Creek, CA. He is an avid Golfer and served as a Coach for the De La Salle High School Football Team.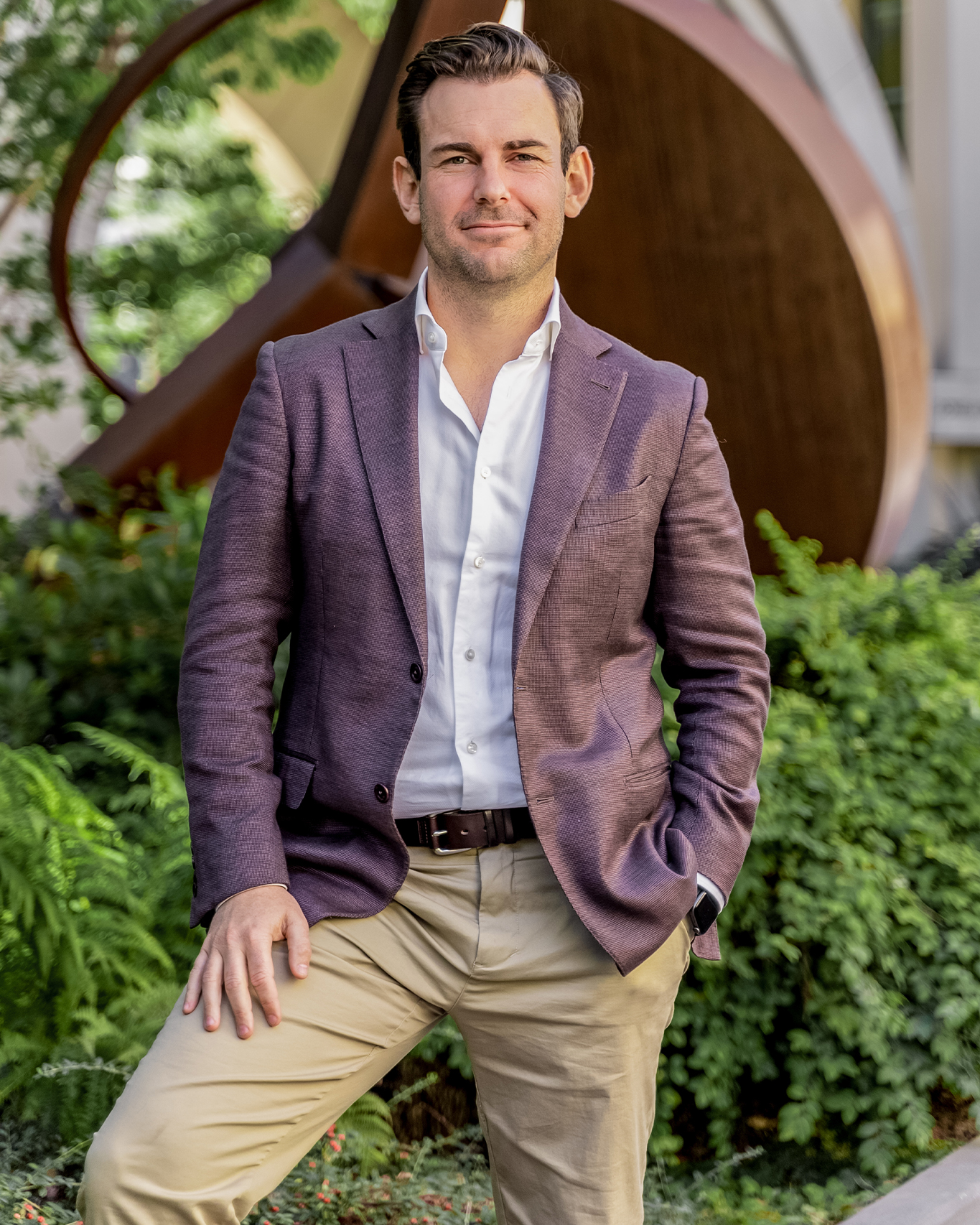 Vice President of
Acquisitions & Investments
X
Lucas Butler
Vice President of Acquisitions & Investments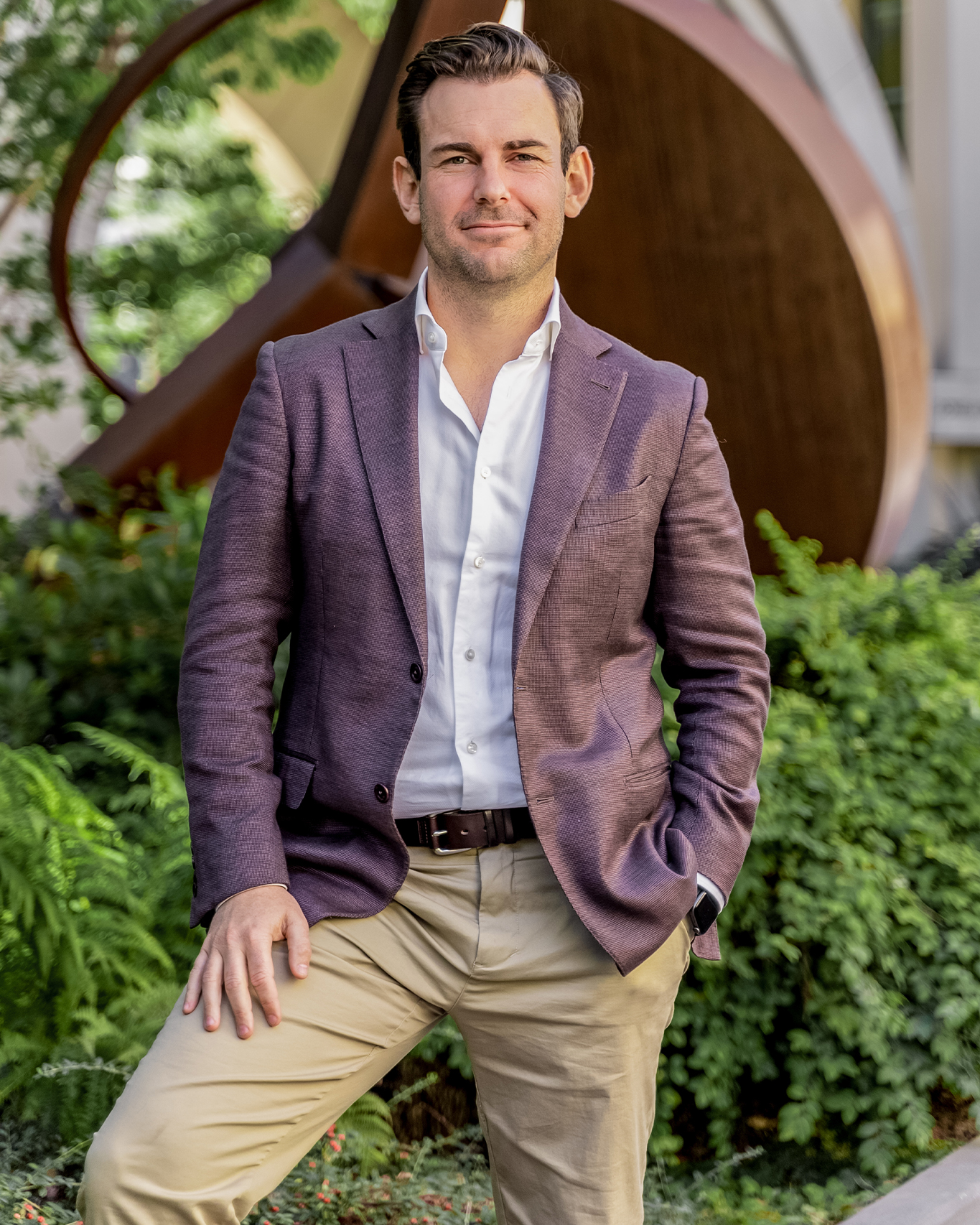 Connect
Lucas is responsible for all Acquisitions and Deal Structure at Valiance. He brings over a decade of Real Estate and Capital Markets experience to the team.
Prior to joining Valiance, Lucas' career has both here in the USA, New York and Austin working for Institutional class developers and operators, and in Australia in senior and mezzanine lending. Over his career Lucas has closed approximately $450MM in Real Estate transactions and joined the Valiance acquisitions team to Co-lead both Underwriting and Risk Management and is a member of Credit Committee.
Lucas holds a bachelor's in financial risk management from Victoria University (Australia).
If not at work, Lucas can be found exploring wineries with his Girlfriend Olya (in Tuscany Ideally), Fly Fishing or spending quality time with his dog Niles.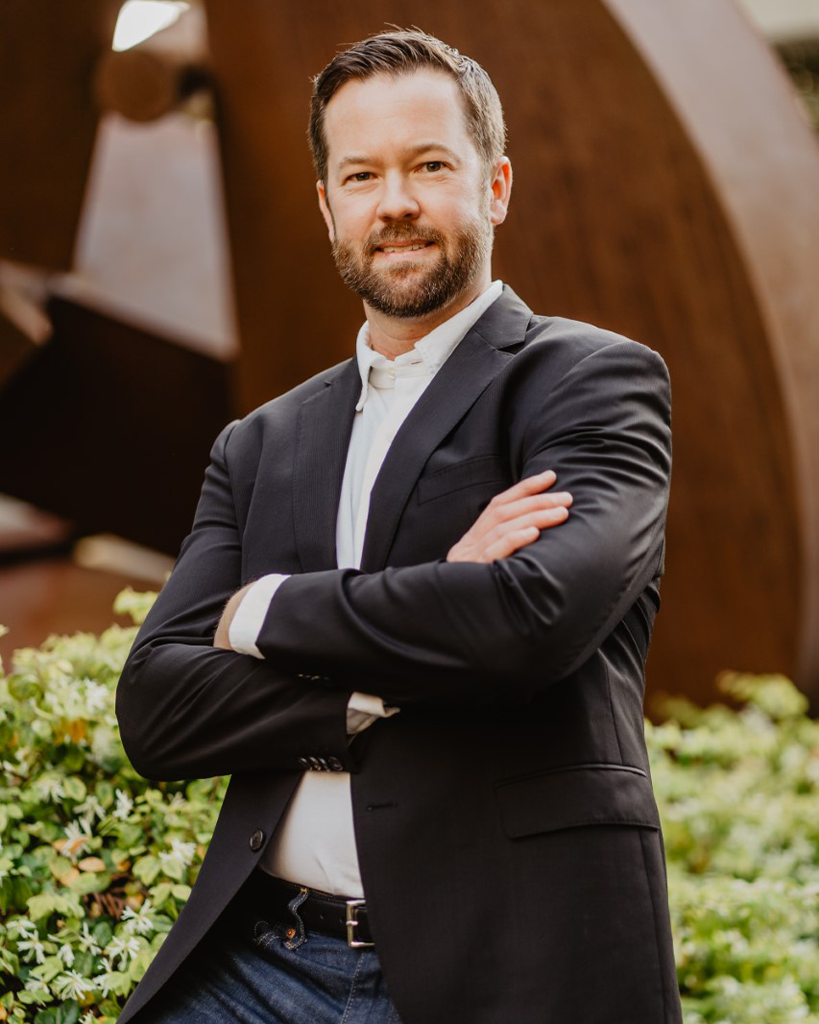 Director of Development & Construction
X
Steve Kolos
Director of Development & Construction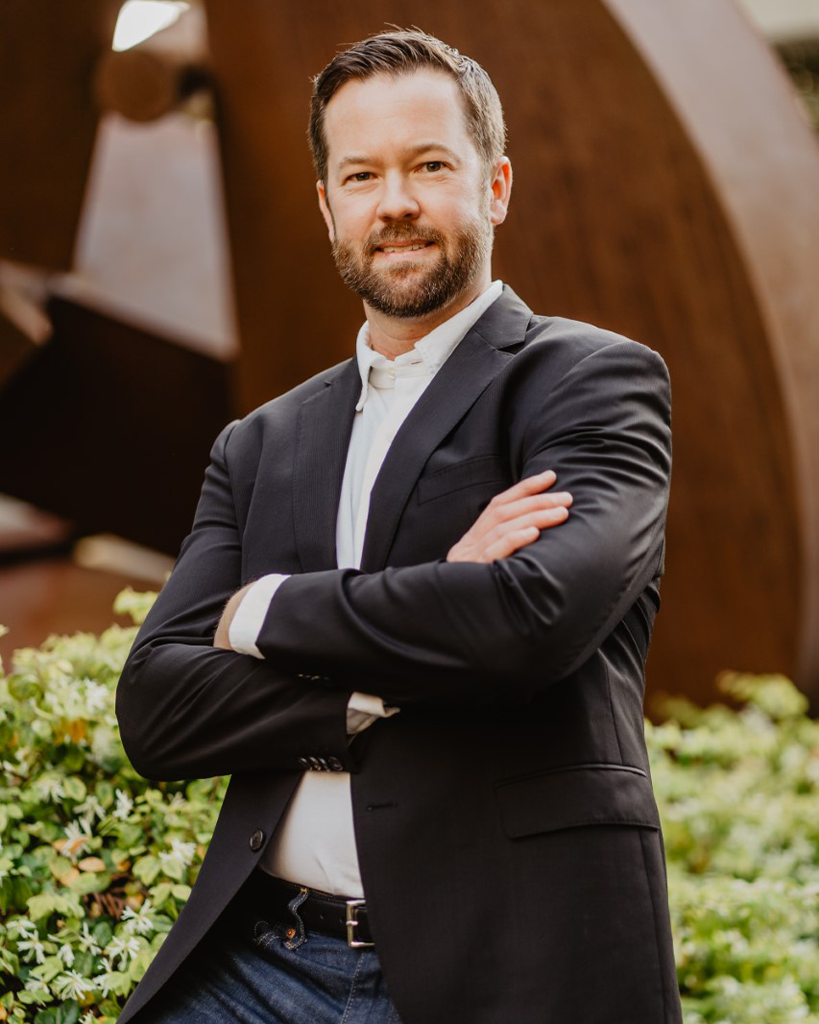 Connect
Steve brings 16 years of industry experience to Valiance as Director of Development and Construction. Steve's responsibilities include the oversight of design, development, and construction strategies across our various ground up development and value-add projects.
Previously, Steve was the Managing Member of Seven Squared Partners, a real estate investment group which oversaw the development and investment execution of high end residential and multifamily projects in San Francisco and Northern California. Steve continues to leverage his engineering and project management background as he consistently solves for the most significant and complicated challenges within Valiance projects.
Steve holds a Bachelor of Architecture, with an emphasis in Construction Management, and a minor in Real Property Development from Cal Polytech State University.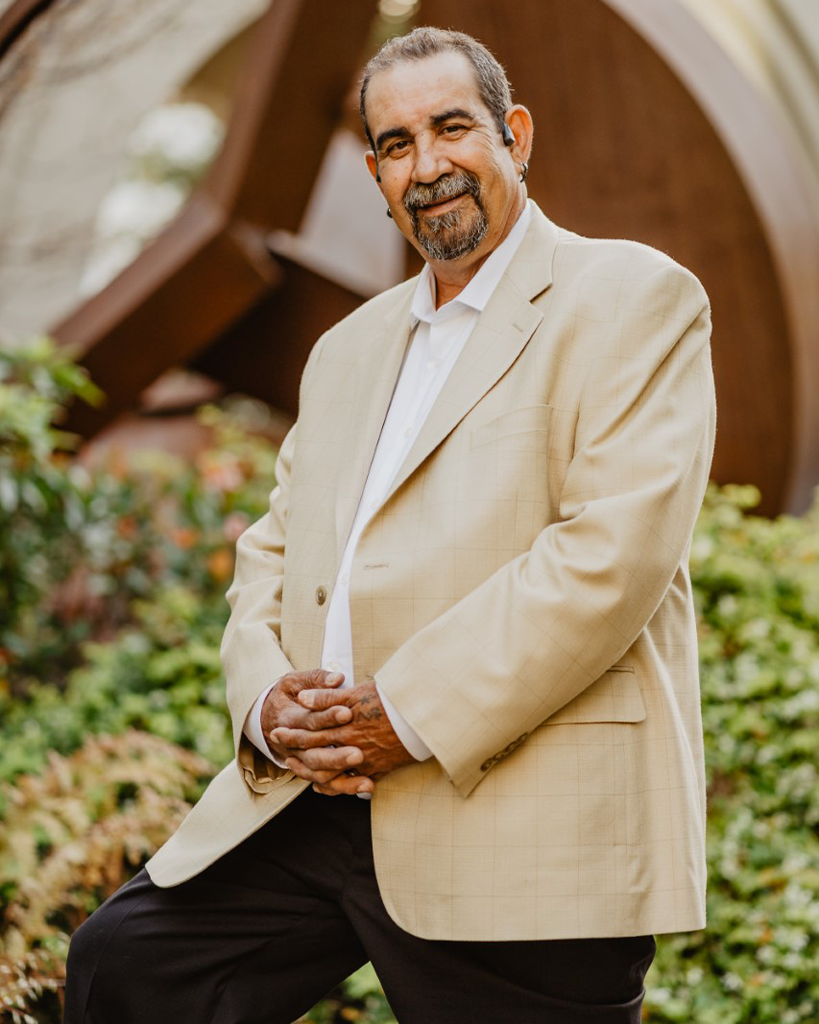 Senior
Construction Manager
X
Mario Diaz
Senior Construction Manager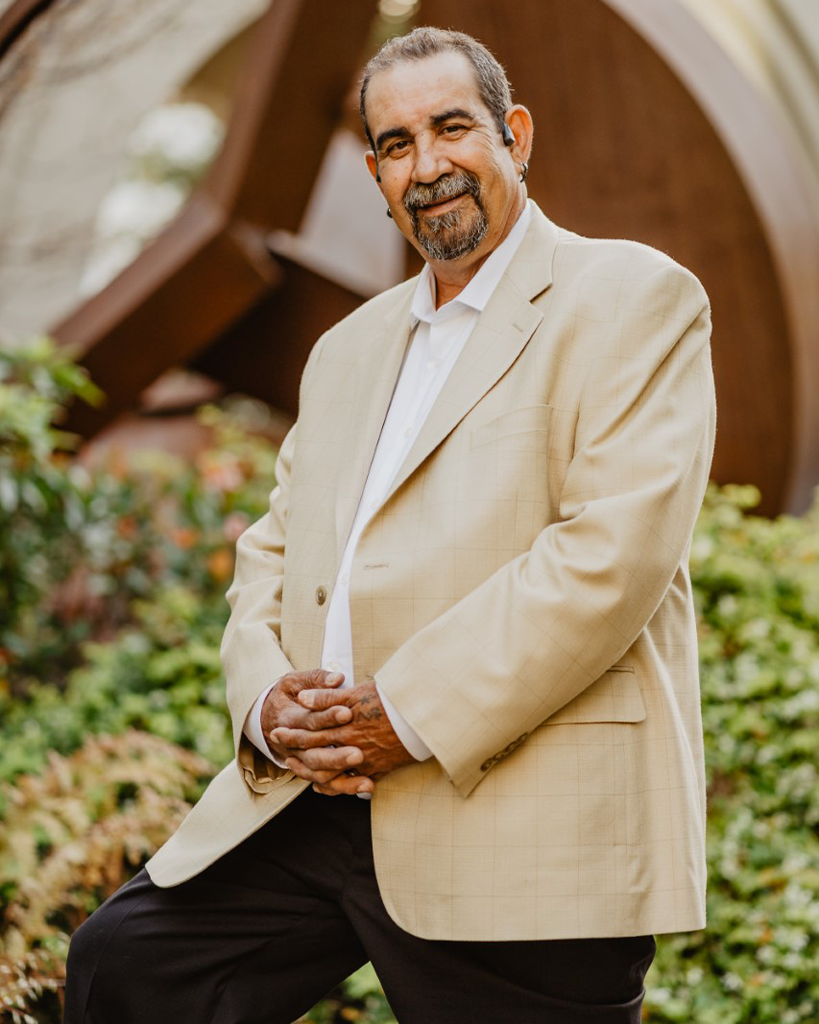 Connect
Mario Diaz brings 40 years of industry experience to Valiance as Senior Construction Manager. Mario's responsibilities include the direct oversight of Valiance's construction projects and the entire construction team.
Mr. Diaz brings decades of extensive experience in the industry as he has executed over $300M of ground up development projects in Los Angeles.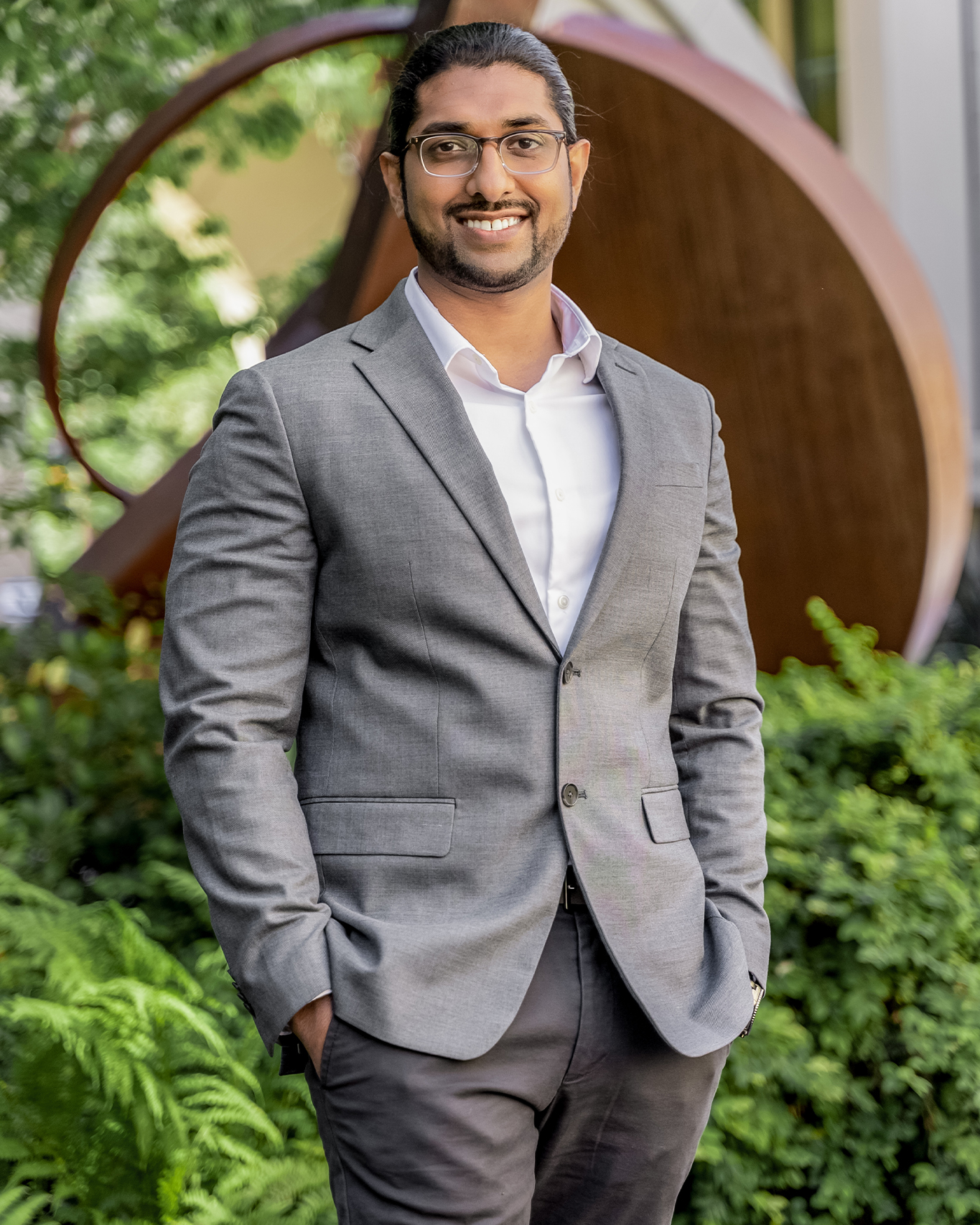 Project Coordinator
Construction & Development
X
Shan Singh
Project Coordinator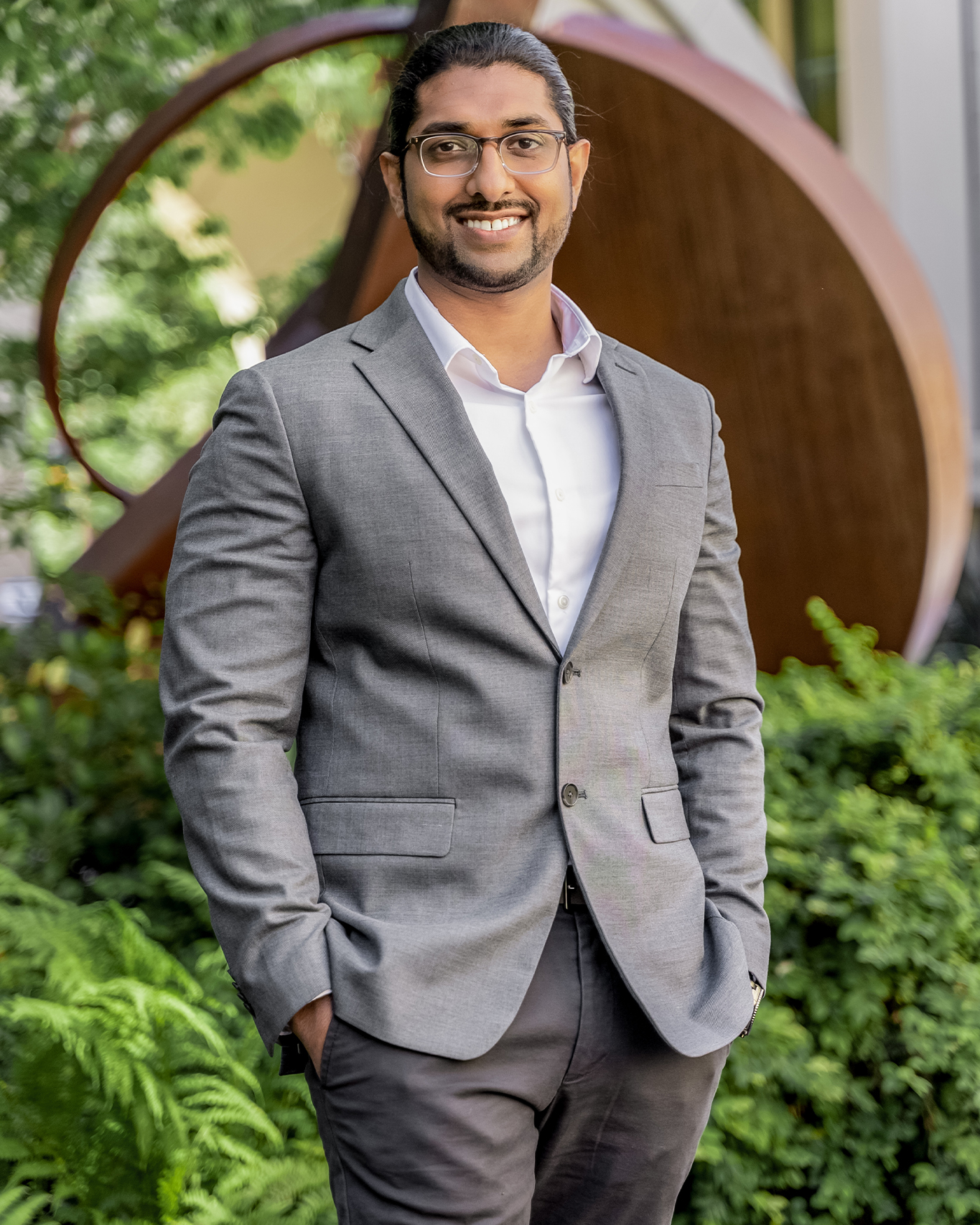 Connect
Shan brings 7 years of hospitality & management experience to Valiance. Prior to becoming a Project Coordinator, Shan played manager and auditing roles for J.W. Marriott and Knighted Ventures. After working in corporate for some time, Shan made the transition to managing small businesses, where he gained a deeper understanding of bookkeeping, operations, procurement, vendor relationships, and each departments' impact on the company's goals at large.
At Valiance, Shan is responsible for procurement, accounting, and project coordination. In his spare time, he is dedicated to maintaining an excel spreadsheet of the best burgers and craft IPAs, subdivided by the time of day, and the restaurants that serve them.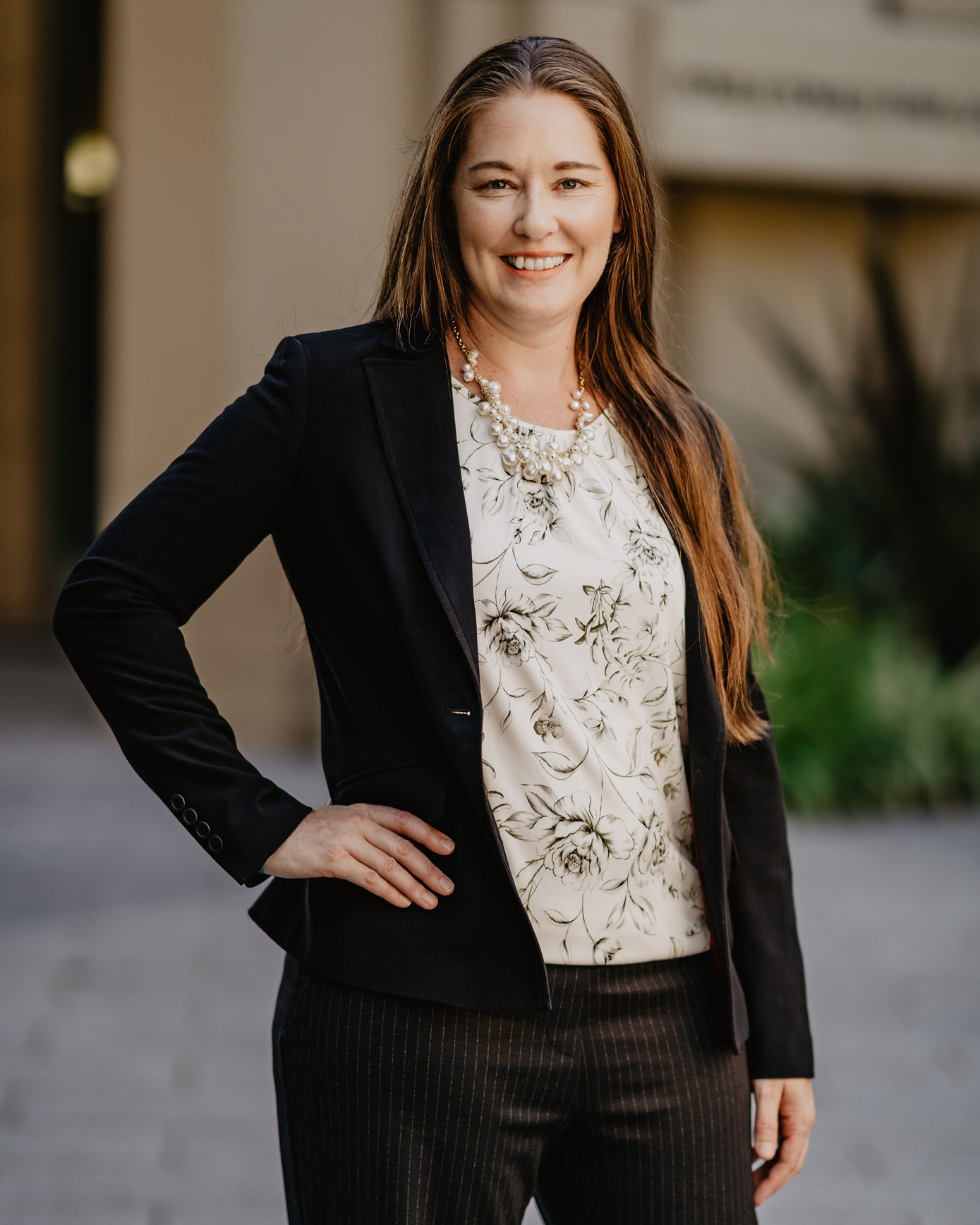 Property Operations Manager
X
Tasha Haston
Property Operations Manager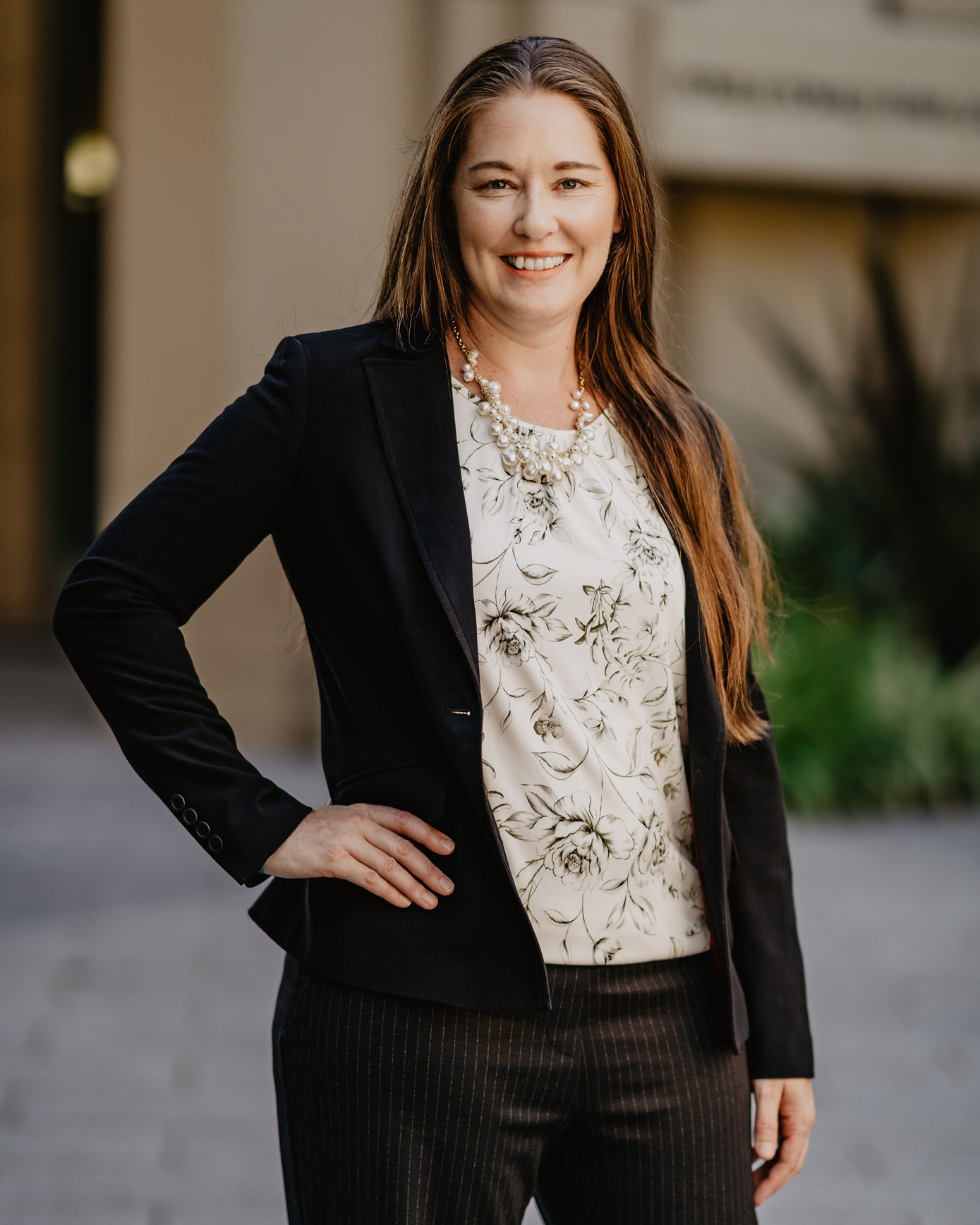 Connect
Tasha is responsible for overseeing our Leasing, Community Management and Facilities Teams, ensuring an exceptional housing experience for residents across 14 properties with more than 500 residents.
Prior to joining Valiance, Tasha spent more than 20 years in customer service and management at the County of Sonoma's Animal Care and Control division in Santa Rosa, CA.
Tasha currently resides in Hidden Valley Lake, CA. In her spare time, Tasha enjoys spending time with her husband and family, gardening, sewing, completing DIY projects and is passionate about her volunteer work for Canine Companions for Independence where she assists in training puppies to become service dogs!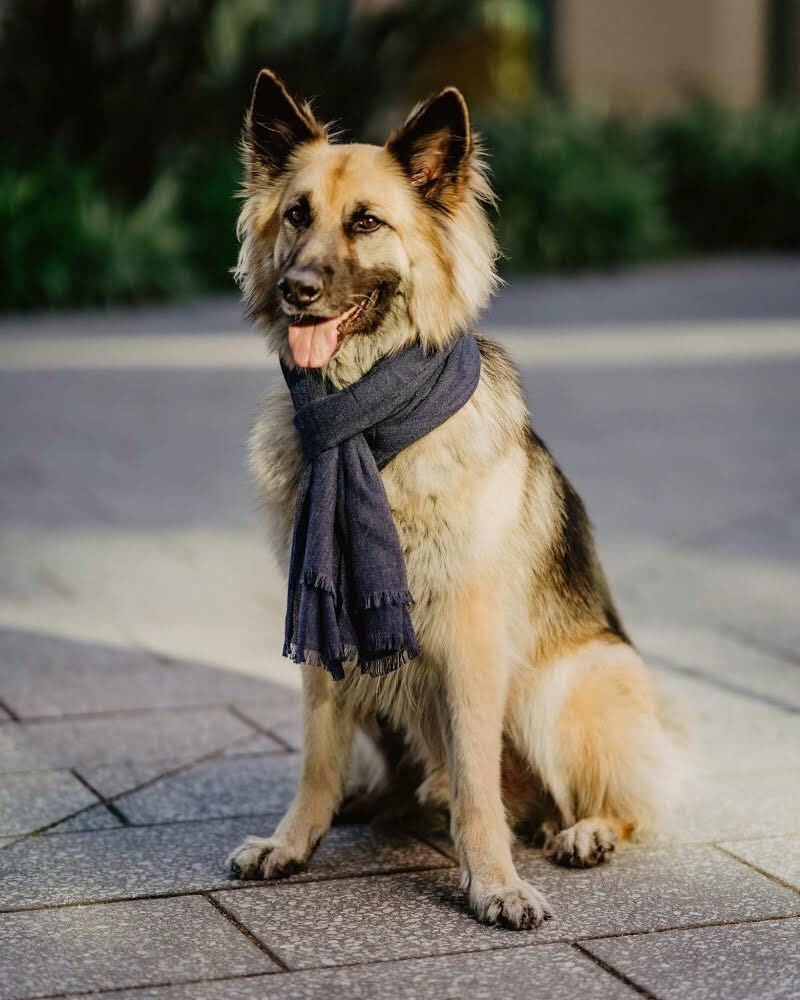 Team Captain & Head of Culture
X
Mr. Bruno
Team Captain & Head of Culture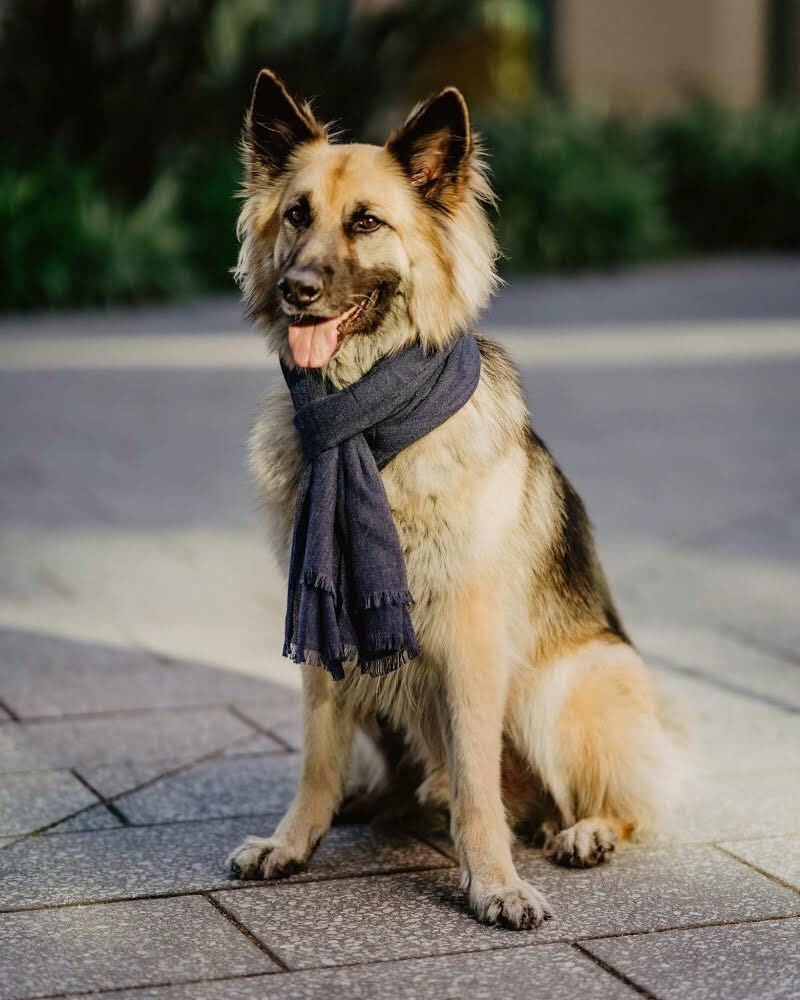 As Team Captain and Head of Culture at Valiance Capital, Bruno's importance simply can't be overstated. He keeps our spirits high in the twilight hours of the evening, and shows up with a good attitude day after day (as long as he gets his treats). That positivity is infectious, and it propels all of us forward come rain or 'shine.
Bruno holds a Bachelor of Tail Wags and Master of Happiness from the University of Man's Best Friend.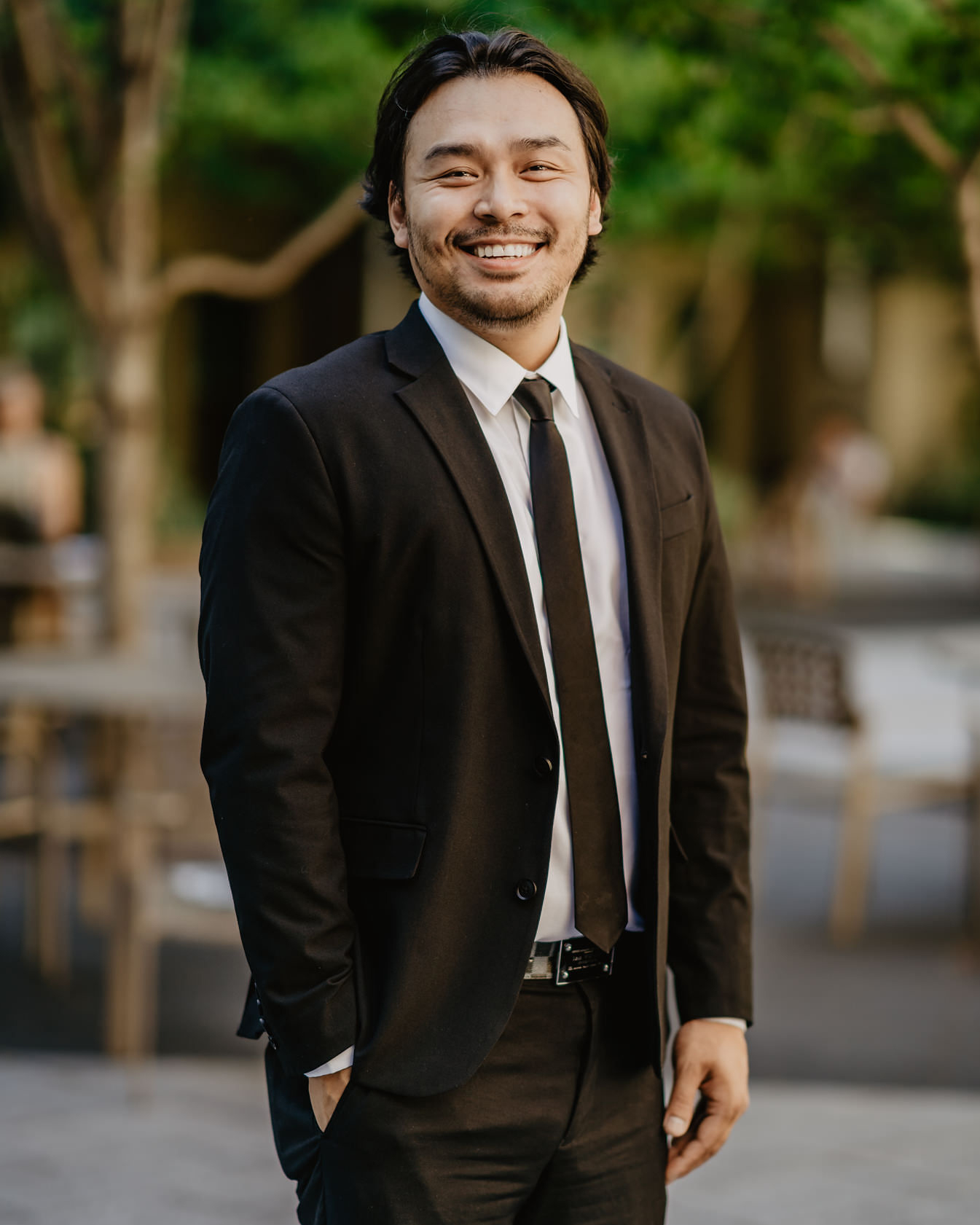 X
Journey Tran
Facilities Manager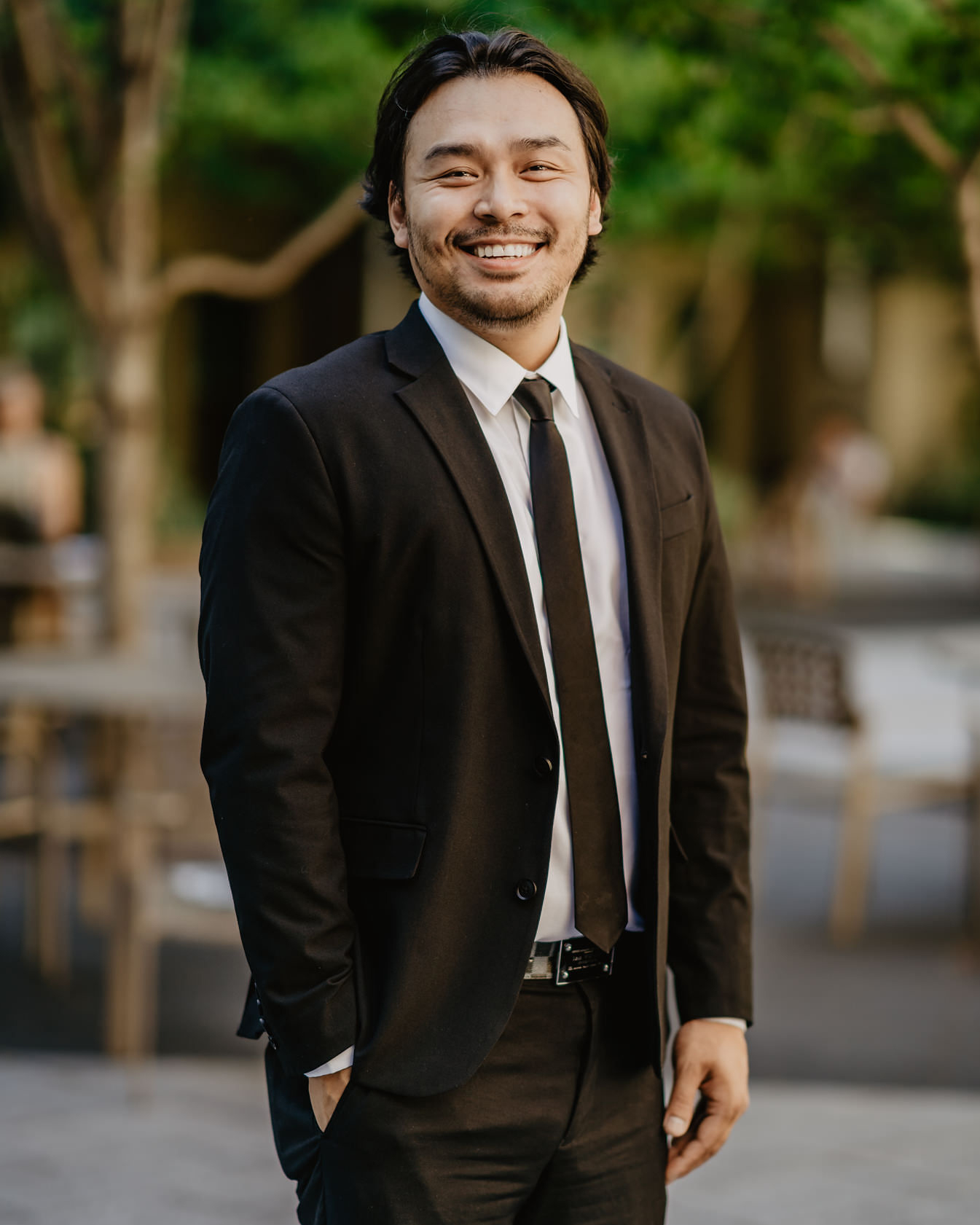 Connect
Journey is responsible for direct oversight and management of the Facilities Team for residents across 14 properties and for more than 500 residents.
Prior to joining Valiance, Journey spent six years at Tesla as a Production Lead managing a team of 60 employees, focusing on processes and team development.
Journey currently resides in Hayward, CA with his young son. When Journey is not leading his team, making everyone laugh or bringing a contagious positive attitude to the workplace, you can find him going on adventures with his son, deconstructing things to find out how to put them back together or watching how-to videos on YouTube.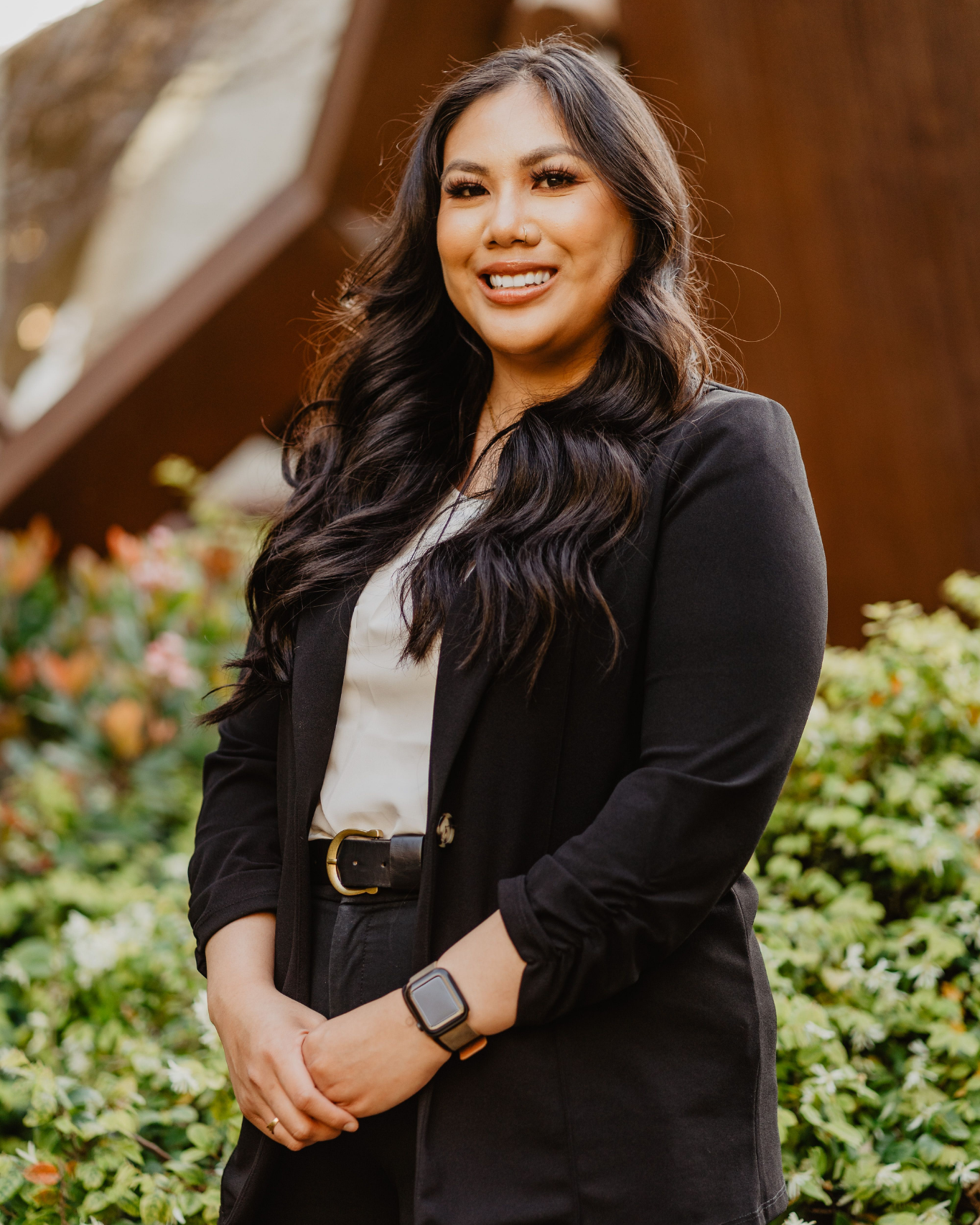 X
Ketsana Keokanya
Operations Coordinator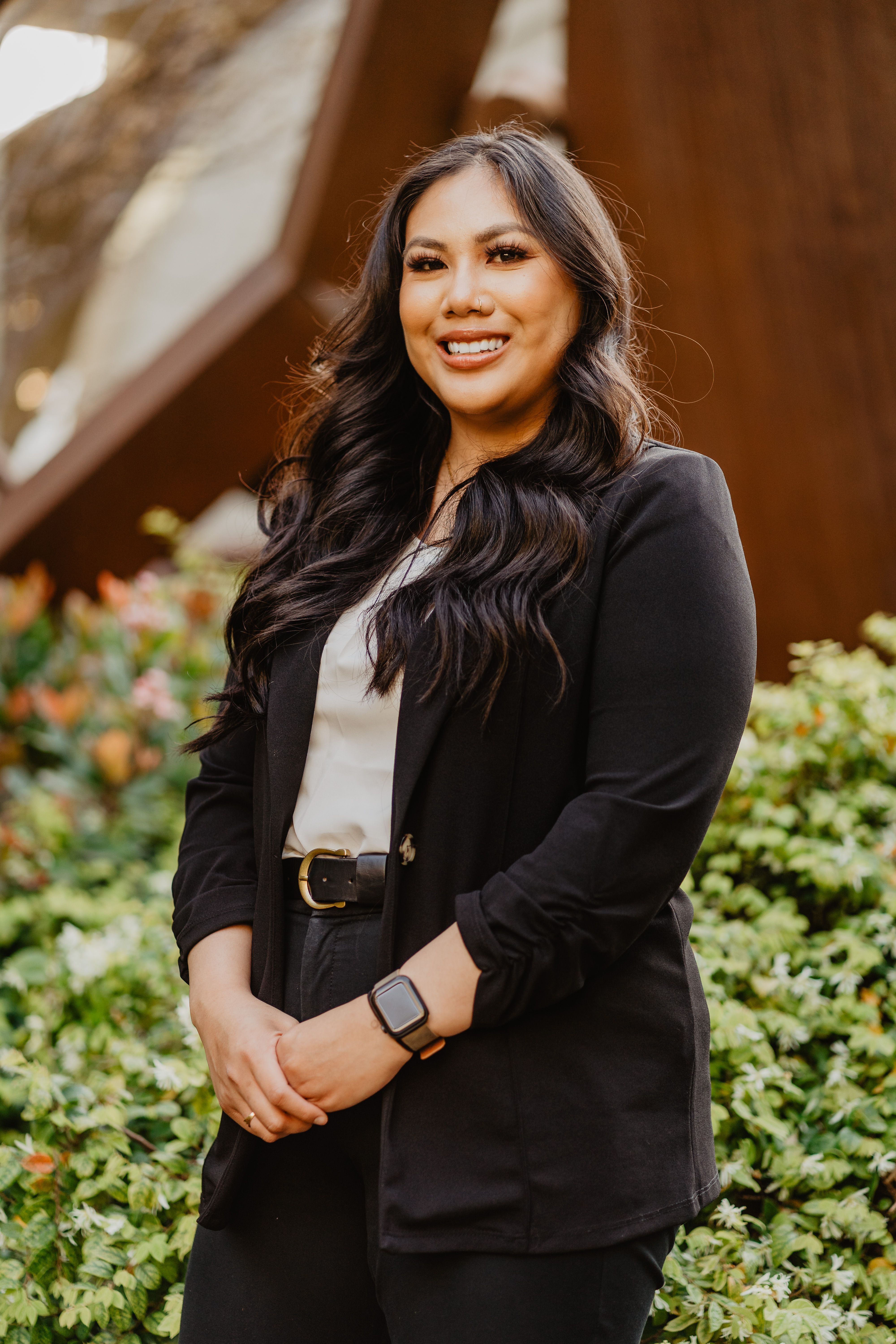 Connect
Ketsana is responsible for the leasing and operations coordination at Valiance. She brings several years of hospitality and admin experience to Valiance. Prior to joining Valiance, Ketsana spent 1 year at a fine dining steakhouse specializing in event coordination and was previously an Executive Assistant to the CEO of a venture capital company. She brings her organizational skills and customer service skills to keep Valiance and TBG operations running smoothly. Ketsana is still a student and is working on obtaining her B.A at The University of Arizona.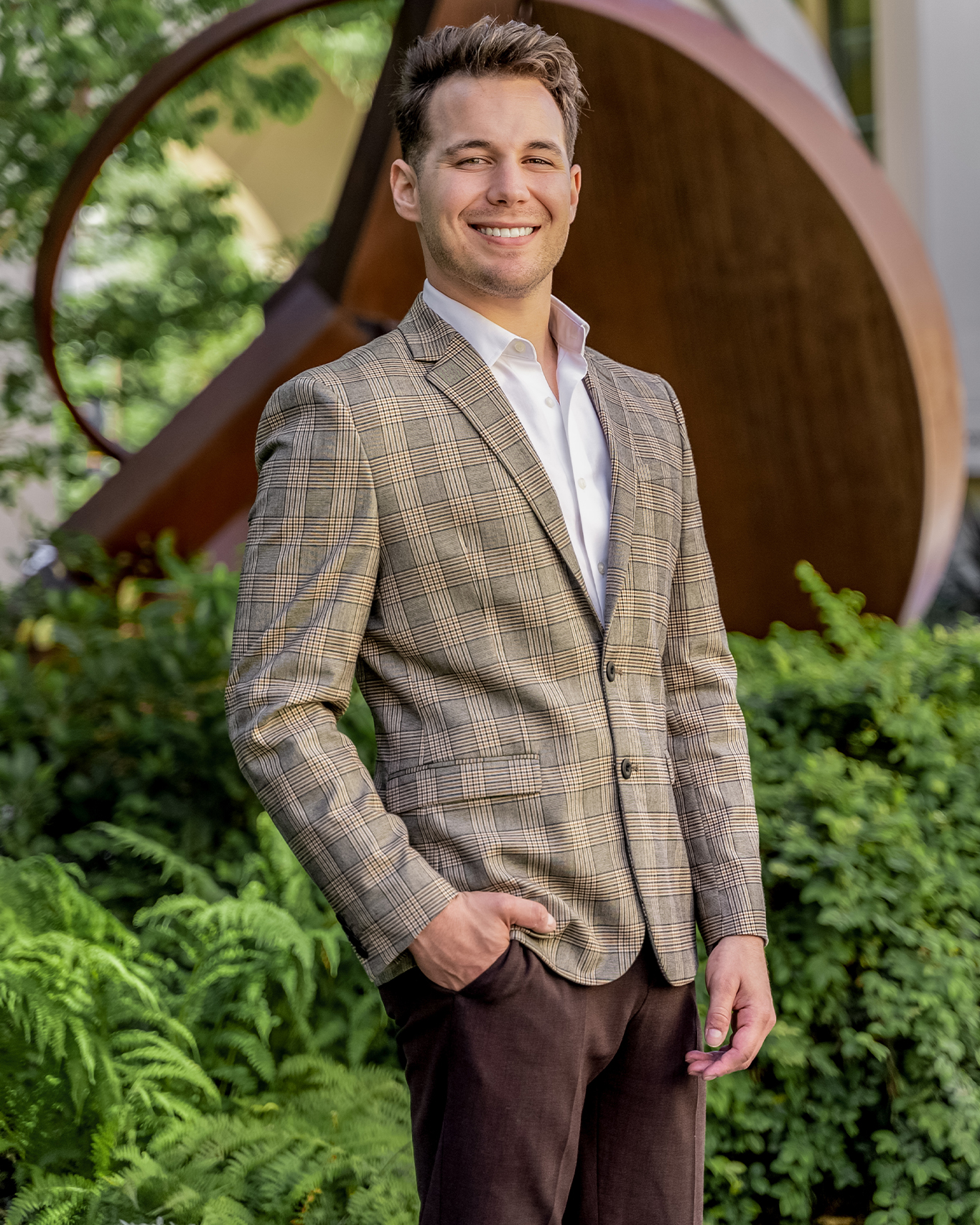 Community Operations Manager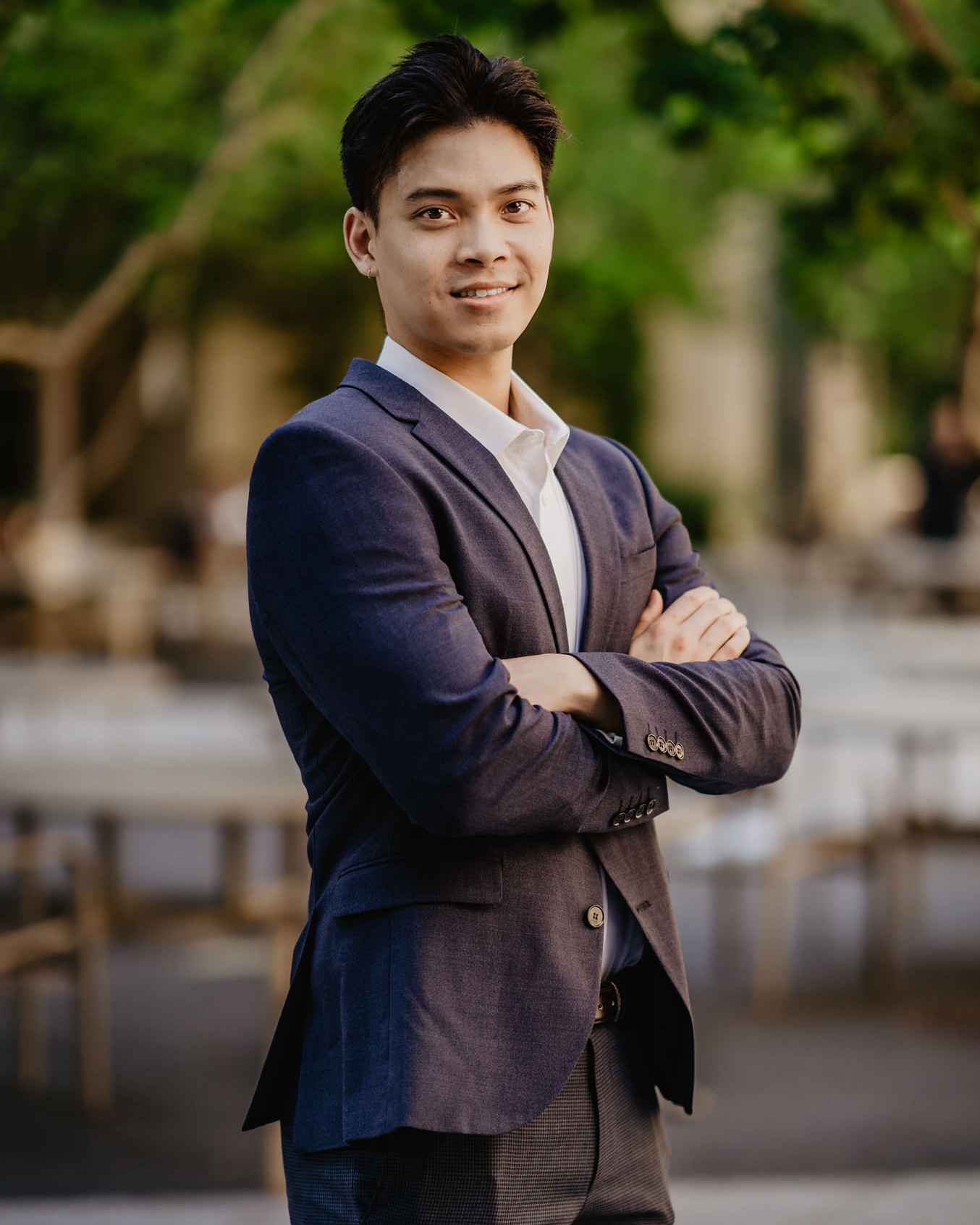 X
Joseph ("Joey") Lanning
Community Operations Manager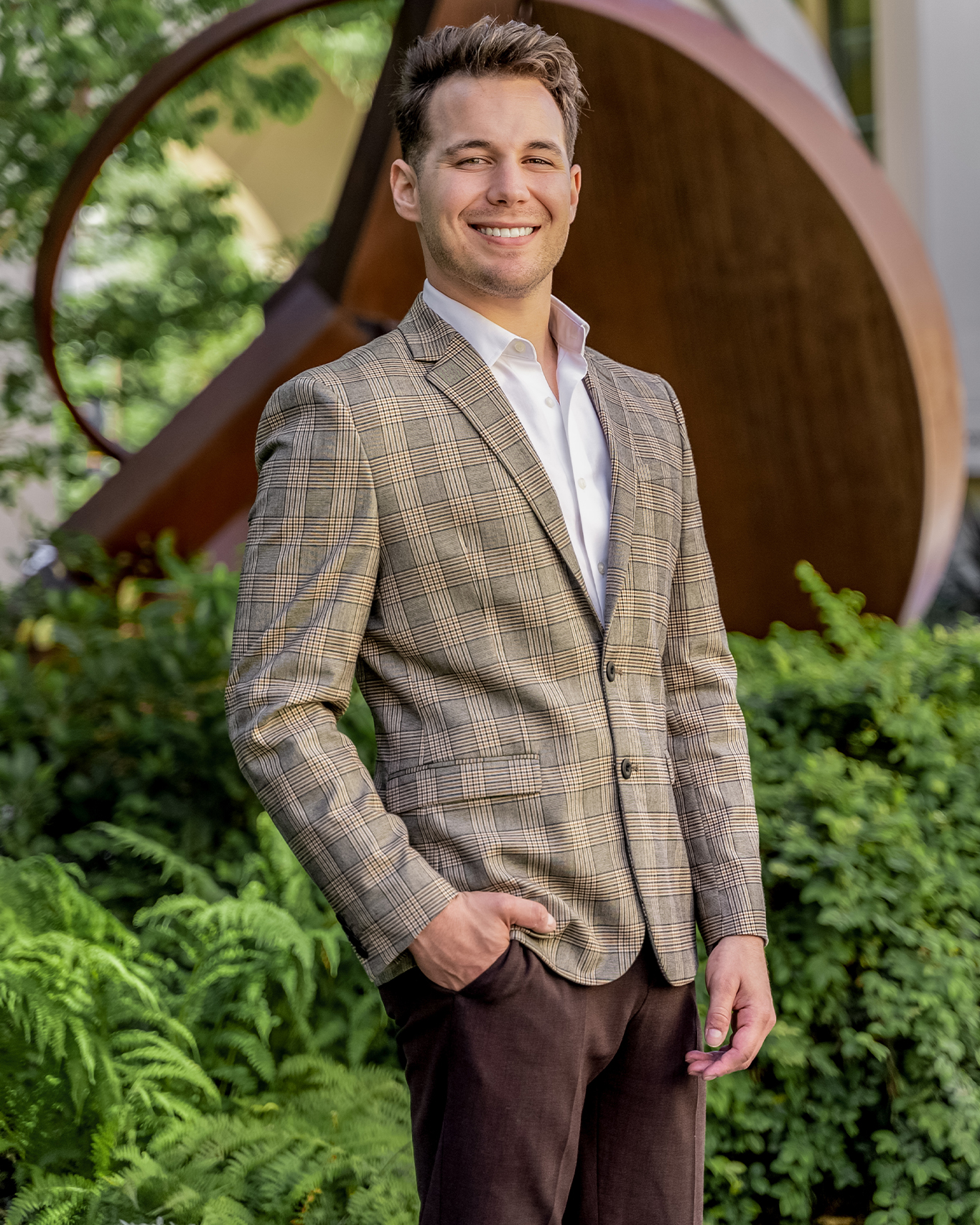 Connect
Joey is responsible for overseeing our team of Community Managers throughout our six (6) co-living communities.
As Community Operations Manager, Joey is responsible for planning, organizing and directoring community development, staffing functions and administrative details for nearly 300 residents.
Joey is currently pursuing his B.A. in Philosophy at the University of California, Berkeley. Outside of the office, you can find Joey enjoying cooking for friends & family, backpacking in national parks, weight lifting, or spending time at the beach.
X
Thomas Nguyen
Creative Director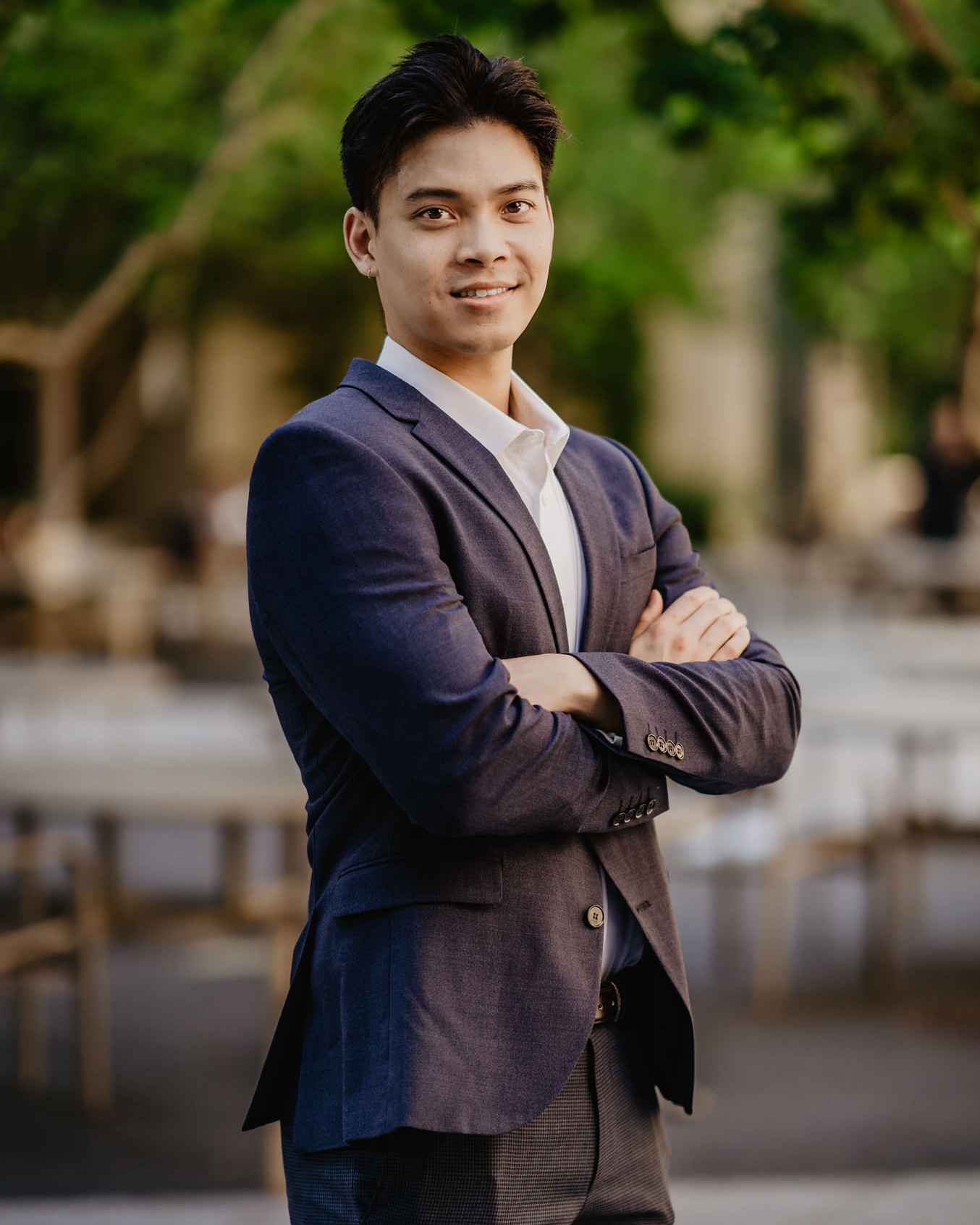 Connect
With experience in photography and videography, and a goal to create captivating content, Thomas joined the Valiance Team to provide creative guidance and ideas to launch new impressive projects.
Thomas' role is to implement his creative vision and become the point of reference for any creative plan. Conceiving and implementing concepts, guidelines and strategies in various creative projects and overseeing them to completion, while also collaborating with account executives to obtain knowledge of the clients' requirements. His goal is to achieve the best possible outcome of our projects both visually and essentially to meet customer expectations and drive our sustainable growth.
X
Eric Peña Jr.
Creative Assistant
Connect
Eric is responsible for planning, curating, and executing engaging social media content here at Valiance. He brings 1 year of creative experience to Valiance.
Prior to joining Valiance, Eric spent 5 years at the California Department of Public Health in Richmond, CA specializing as Senior Laboratory Assistant. As a laboratory assistant, Eric worked for the Environmental Health Laboratory doing lead poisoning testing for the Childhood Lead Poisoning Prevention Branch. In addition, Eric was responsible for all the Purchase Orders for the department.
Though the career change, Eric brings a fresh new creative perspective to implement Valiance's social media strategy to elevate the Valiance brand awareness, improve marketing efforts, and increase engagement with our current and future investors.
Eric is currently pursuing his B.A. in Language Studies & Linguistics with a concentration in Japanese at the University of California, Santa Cruz. In his spare time, Eric loves to play basketball, weight lift, and rock climb. He also loves fashion and hopes to create his own clothing line in the near future.
Integrity is one of the foundational pillars of our operating principles here at Valiance Capital. A pillar where right beats wrong every single time; where temptations don't even register in our minds; and where short-term gains are sacrificed for long-term honor and trust. That trust is far more valuable than any tangible asset in our portfolio could be and will always be honored.
An organization is only as good as the people behind it, and we simply could not be where we are today without the team here at Valiance Capital. Like cells in a body all playing irreplaceable roles, our team masterfully handles their individual responsibilities to keep us healthy, stable and on a steady upwards trajectory. In the final analysis, we come together to form a whole greater than the sum of its parts, and that allows us to continually reach our objectives.
Empathy, understanding, putting yourself in another's shoes; it's vital to how we operate at Valiance Capital, both with our investors and our team. It's not just the kind or right thing to do, it's immensely practical. By continually striving to align perspectives and motivations, we become greater, reaching higher than was possible before. In the end, a foundation of empathy and compassion is a non-negotiable component of creating the world we strive to create here.
We strive towards continual excellence daily at Valiance Capital, and it begins with all of us taking ownership of our individual efforts towards our collective goals. Every day is an opportunity to improve and not only do better, but be better in our capacities, results, and fundamentally, our humanity. We realize Valiance can only rise to the level of the standards we set, so we set them high and push relentlessly to bring them into reality.
The most valuable resource in life is time, and like everything valuable, the supply is inherently limited. Landscapes constantly shift, and an opportunity that we let slip by today may be gone forever by tomorrow. That's why we strive for agility; quick, accurate decisions, and even quicker execution, without sacrificing our commitment to excellence. In the end, this dedication to speed allows us to capitalize on opportunities our competitors miss.
Life doesn't always go one's way. Sometimes the chips are up, and sometimes the unexpected happens. We realize this at Valiance, and understand that, ultimately, the only thing we can control is our perceptions, strategy, and effort, never the outcome. This understanding propels us constantly forward, practically immune to setbacks, knowing that with enough correct action, the goal eventually succumbs to our efforts.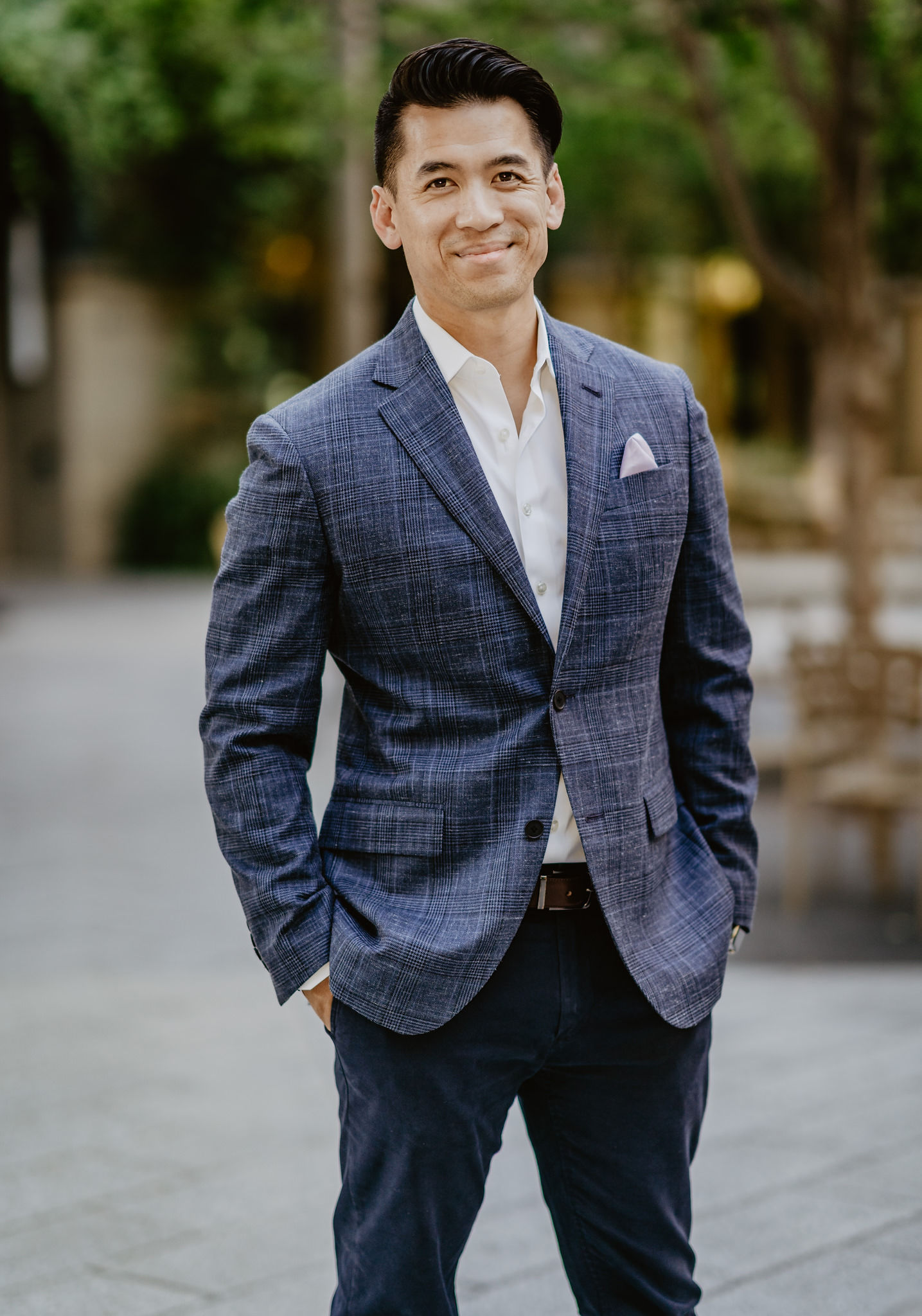 Nhan Nguyen Le
A Message from the CEO
For my entire life, I have always tried to level the playing field and will use my influence and abilities to speak through my actions and advance those who have been underserved and underrepresented.
For the past 12 years, I have acquired real estate for myself, my family, and friends. Real estate investing has allowed me to create a positive financial impact to my family and take them out of poverty. I created Valiance Capital so everyone has the same opportunity.  Every day, I fight to provide access, education and opportunities that make a difference in people's lives.
We are privileged to partner with you and want to thank you for considering Valiance for your investment needs.

Nhan Nguyen Le
CEO of Valiance Capital
Valiance Capital is a private real estate development and investment firm specializing in student and multifamily housing.
Access the Highest-Quality Real Estate Investments
INVEST LIKE AN INSTITUTION
Valiance Capital
2425 Channing Way Suite B
PMB #820
Berkeley, CA 94704
investors@valiancecap.com
©2023 Valiance Capital. All Rights Reserved.
Valiance Capital
2425 Channing Way Suite B, PMB #820
Berkeley, CA 94704
investors@valiancecap.com
Access the Highest-Quality
Real Estate Investments
Invest Like an Institution
©2023 Valiance Capital. All Rights Reserved.
Investing involves risk, including loss of principal. Past performance does not guarantee or indicate future results. Any historical returns, expected returns, or probability projections may not reflect actual future performance. While the data we use from third parties is believed to be reliable, we cannot ensure the accuracy or completeness of data provided by investors or other third parties. Neither Valiance Capital nor any of its affiliates provide tax advice and do not represent in any manner that the outcomes described herein will result in any particular tax consequence. Offers to sell, or solicitations of offers to buy, any security can only be made through official offering documents that contain important information about investment objectives, risks, fees and expenses. Prospective investors should consult with a tax or legal adviser before making any investment decision. For our current Regulation A offering(s), no sale may be made to you in this offering if the aggregate purchase price you pay is more than 10% of the greater of your annual income or net worth (excluding your primary residence, as described in Rule 501(a)(5)(i) of Regulation D). Different rules apply to accredited investors and non-natural persons. Before making any representation that your investment does not exceed applicable thresholds, we encourage you to review Rule 251(d)(2)(i)(C) of Regulation A. For general information on investing, we encourage you to refer to www.investor.gov.