Valiance Capital Acquires $10M Site for Student Housing Development in Berkeley, CA
BERKELEY, CA, November 30, 2022 – Valiance Capital — a Berkeley-based private equity investment firm specializing in multifamily, student-housing real estate — announces the acquisition of 2538 Durant Avenue in Berkeley, California via a $10.5M loan originated by ACRES Capital Corp. The acquisition marks Valiance Capital's 21st investment in Berkeley and 41st in the United States.
Leveraging the California State Density Bonus Laws, Valiance Capital plans to demolish the existing three-story, 12-unit building and entitle the ~13,000 SF site into an eight-story, 80,000 SF student housing apartment community with a total of 270 beds and 83 units. The building will feature a desirable unit mix of studios, two, three, and four-bedroom apartment suites, luxurious interiors, custom-designed furnished common areas, private creator studios, study lounges, and a rooftop deck offering a high-end living experience for its residents.
Upon completion, the groundbreaking project will be rebranded "The Valiant" to celebrate Valiance Capital's origin story.
"2538 Durant is going to help transform the Berkeley city skyline and provide an incredible opportunity to address a substantial housing need for students", says Nhan Nguyen Le, Principal & Founder of Valiance Capital. "The ACRES team believed in our vision and provided us with a certainty of execution when it was needed the most as we navigated a shifting market. We are excited to work with ACRES on this incredibly needed housing project and proud to offer residents and students of UC Berkeley a new, high-quality housing option in an irreplaceable location."
Located on the busiest street in Berkeley, and only one block away from the University of California at Berkeley, The Valiant will offer students unrivaled access to local amenities and the UC Berkeley campus.
"...2538 Durant Ave is providing an essential student housing option to the area," said ACRES Chief Executive Officer and President Mark Fogel. "We are confident that Valiance Capital's 'home court' advantage of being based in Berkeley and their expertise in developing student housing will ensure the project's success".
The Valiant is in the hands of a best-in-class entitlement team with the local expertise and high-caliber execution of leading projects in Berkeley and the acquisition underscores Valiance Capital's continuing strategy to capture growth opportunities in highly competitive locations, and gain significant operational advantages in markets with high barriers to entry.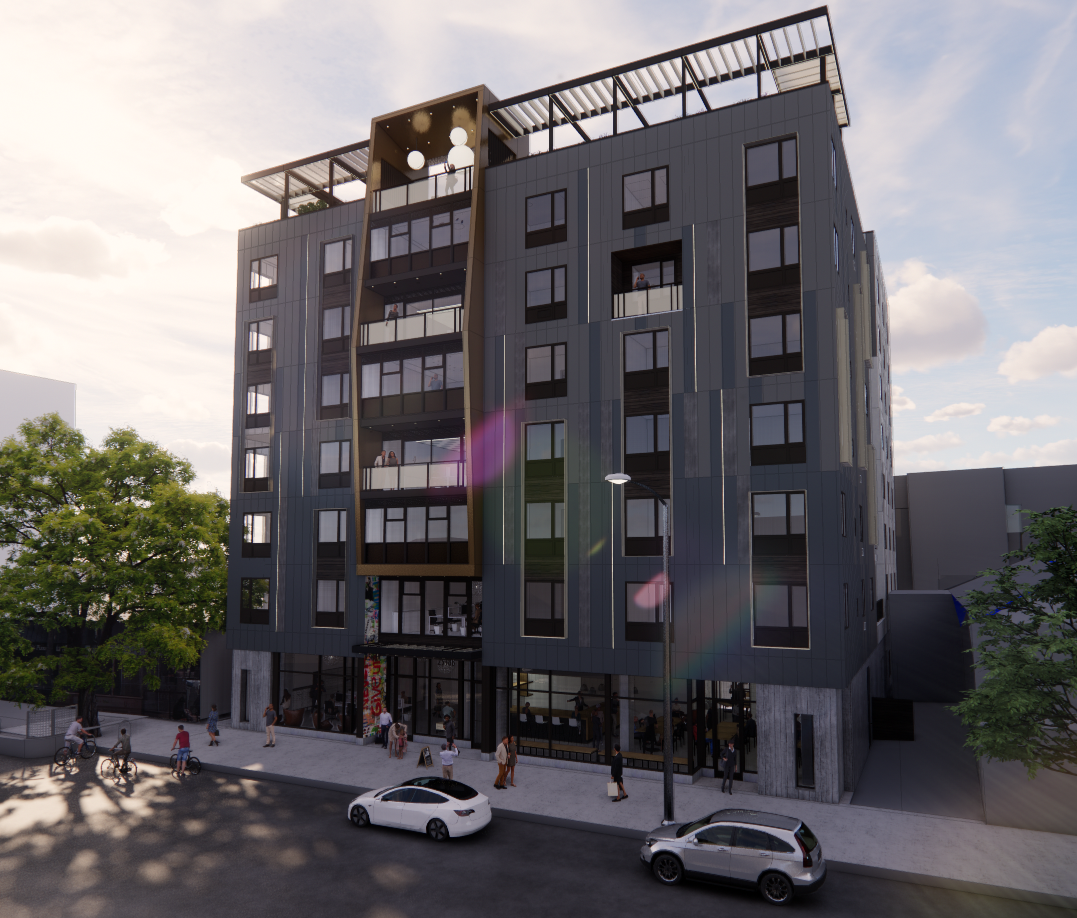 High-Demand Market
UC Berkeley has rapidly increased its enrollment over the last 15 years, adding approximately 11,124 undergraduate and graduate students since 2006. Meanwhile, cumulative apartment and student housing deliveries have totaled only 3,251 units over that same period, further exacerbating what was already one of the worst on-campus housing crises in the country. The University currently provides approximately 9,000 on-campus beds for a student population of 45,000, giving the lowest percentage of beds per student of any campus in the UC system. Housing is only guaranteed to first-year and fall transfer students. Most of the on-campus housing is taken by the incoming first-year class, roughly 9,000 students. The vast majority of sophomore, junior, senior, and graduate students must search for off-campus housing each year.
About Valiance Capital 
Valiance Capital is a Berkeley-based private equity investment firm specializing in acquiring, renovating, repositioning, developing, and managing multifamily and student-housing assets across California. Valiance Capital owns and operates a diverse student-housing portfolio with over 600 units valued at over $225 million. With its distinctive approach to investing in and managing real assets, Valiance Capital has consistently produced above-average risk-adjusted returns for its investors.  With rapid growth driven by a highly passionate and effective team, Valiance has become one of the most active investor operators and developers of value-add multifamily and student housing products within a six-block radius of the UC Berkeley campus. As a preeminent local investor-operator in the Berkeley submarket, Valiance is proud to be the #1 largest operator of private student co-living communities in Berkeley by the number of properties.
Valiance Capital is a private real estate development and investment firm specializing in student and multifamily housing.
Access the Highest-Quality Real Estate Investments
INVEST LIKE AN INSTITUTION
Valiance Capital
2425 Channing Way Suite B
PMB #820
Berkeley, CA 94704
investors@valiancecap.com
©2023 Valiance Capital. All Rights Reserved.
Valiance Capital
2425 Channing Way Suite B, PMB #820
Berkeley, CA 94704
investors@valiancecap.com
Access the Highest-Quality
Real Estate Investments
Invest Like an Institution
©2023 Valiance Capital. All Rights Reserved.
Investing involves risk, including loss of principal. Past performance does not guarantee or indicate future results. Any historical returns, expected returns, or probability projections may not reflect actual future performance. While the data we use from third parties is believed to be reliable, we cannot ensure the accuracy or completeness of data provided by investors or other third parties. Neither Valiance Capital nor any of its affiliates provide tax advice and do not represent in any manner that the outcomes described herein will result in any particular tax consequence. Offers to sell, or solicitations of offers to buy, any security can only be made through official offering documents that contain important information about investment objectives, risks, fees and expenses. Prospective investors should consult with a tax or legal adviser before making any investment decision. For our current Regulation A offering(s), no sale may be made to you in this offering if the aggregate purchase price you pay is more than 10% of the greater of your annual income or net worth (excluding your primary residence, as described in Rule 501(a)(5)(i) of Regulation D). Different rules apply to accredited investors and non-natural persons. Before making any representation that your investment does not exceed applicable thresholds, we encourage you to review Rule 251(d)(2)(i)(C) of Regulation A. For general information on investing, we encourage you to refer to www.investor.gov.